The Arrogance of You.
(ThySistas.com) A couple of weeks ago I had a lady I respect, but had never actually met before tell me after reading one of my articles: "I love your life. I can tell you're young, because you still believe in people."
It was a simple statement that I believe was meant as a compliment, I'm sure she sent that email and thought nothing more of it….It stayed with me. Still young because I believe in people…I wondered at what age does that "belief" go away? Is my "belief" routed in faith, or is it misguided naiveté'?
You see my heart is broken. It is in shreds. This innocent statement came at a very crucial moment. A moment where I was on the precipice of trying to hold out faith in a man, but knowing that faith was misguided. This simple statement came at a time when I was doing everything I could to suppress feelings of anger. Discontentment. Discouragement. Frustration. After giving a "man" a second chance at friendship he betrayed my trust again. He took my offer and spat on me. God said 7 X 70, people interpret that as unlimited forgiveness because who would you have to forgive 490 times…I think I was hitting that with him. After seeing me go back thru the same thing I had gone thru eight months prior my friend thought it was time for some hard reality.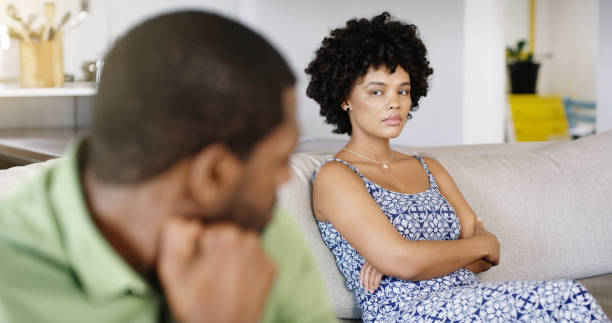 Friend – "What's the problem? You offered him your friendship; he doesn't want it…his bad. He's an idiot that you don't like anyway. I don't understand what the problem is. You said yourself; he isn't what you thought he was. You said yourself you didn't like his personality. You already know his communication style is zero. You already know he is a liar and a cheat and a runner…what is the problem, because YOU know he did you a huge favor. He is trash. Say it! T.R.A.S.H.!!!
Me – "I don't like to refer to people at "trash".
Friend – "But you know that's what he is. What is really bothering you?"
Me – "I'm upset. I don't like to be upset. I've prayed and I just can't get the anger out of my heart."
Friend – "That's okay…you have a right to be upset. That's a normal feeling when someone wrongs you."
Me – "It's not normal. Not for me it isn't. When you give kindness you get kindness…that's how it works!"
Long silence…..
Friend – "Where? Where does it work like that? The world I live in, for most, its kill or be killed. It's do unto others as they have done unto you."
Me – "Well, my world isn't like that. I give kindness, I get kindness back. This dude though…I've never met anyone so evil. I just can't believe I gave him another chance, and he did the EXACT same thing again."
Friend – "So you're upset that a dog is a dog? Just be real."
Long silence….
Me – "AAAAAAAAAAAAAAAAHHHHHHHHHHHHH (this is a literal scream) I'M PISSED!!! I DON'T EVEN LIKE THIS DUDE! I'M PISSED BECAUSE I KNEW HE WASN'T ABOUT ANYTHING, AND I HELD MY TOUNGUE BECAUSE I DIDN'T WANT TO BELIEVE IT. I WANTED TO SHOW EVERYONE THAT THEY WERE WRONG ABOUT HIM, AND THAT THERE IS GOOD IN EVERYONE! I DIDN'T WANT TO LOSE MY FAITH IN PEOPLE, AND I CERTAINLY DIDN'T WANT TO BELIEVE THAT HE WAS DOING THIS ON PURPOSE. EVEN AFTER I TOLD HIM I WAS IN LOVE WITH SOMEONE ELSE HE JUST KEPT SAYING I WANTED HIM…HE IS SO ARROGANT!"
Friend – "Okay…get it all out!"
Me – "I AM MMAAAADDDD! I WANT HIM TO CHOKE ON HIS OWN VOMIT! HE SHOULDN'T BE ALLOWED TO BREATHE THE SAME AIR I DO, AND THE FACT THAT HE CAN BOTHERS ME!!!!"
At this point I'm literally screaming, and shedding tears not out of sadness, but anger.
Friend – "I'm your friend. I love you. I know how good your heart is. I don't want to see your spirit or your personality change, but I don't ever want to see you hurt like this again so know what I'm saying is being said out of love. You are not mad at him. You are mad at yourself. You knew he wasn't about anything, and you knew he was going to do exactly what he did, so it wasn't even a surprise this time. He is trash, and if his mom raised him like that she's trash too. You are mad because of your reaction. You're mad because for the first time you are having a "human" reaction to someone."
Me – "What does that mean "human reaction"?"
Friend – "You are always so "Desmond Tutu-y" about everything, it is actually refreshing to see you scream. To see you angry. You suppress those feelings all the time, and that isn't good. You have a right to be angry; dude lied to you from day one! He played with you, and you're right…he did it on purpose. I bet if you look at his facebook page it's filled with all kinds of things like: "I'm a good man. I want a happy ending. I deserve a good woman". Look at it, I'd put money on that. He's not even attractive! It's okay to be angry. Be angry and deal with that anger then you can move on, because you don't want this to mess up your relationship with the man you really do care about it."
Me – "It's not okay to be angry. I am a Christian; I am supposed to show love and forgiveness at every turn! If I don't have my faith then I am nothing! I feel so stupid."
Friend – "I promise you God knows you are HUMAN, it is okay! Don't feel stupid, there isn't a woman in this world who hasn't felt dumb behind a man before, your time is just coming a little later than most. You have just been really lucky! You are trying to apply Christian methodology to a man who has no idea who God is. He will swear up and down he is a Christian, but has no relationship with God. Didn't he tell you no one was going to understand your lifestyle of following God's word, and in the same breathe holler he was a Christian? Girl, get on your knees and thank God right now for removing that evil spirit out of your life! Trust me, we have all been praying for that!"
Me – "I'm not upset with him. You're right; I don't give two shakes about him. I'm upset with myself. As arrogant as I say he was, I was twice that. I wanted to prove that kindness, faith, and love would always win the day. I wanted to prove that people, women in particular, were paranoid…no one is deliberately out to hurt anyone. I wanted to prove that I could have a friendship with this man that clearly wasn't worth my time. And when he did it again, like everyone said he would, I was hurt. I was embarrassed. I wasted the better part of a year believing in someone that wasn't worth it, and all I have to show for it is a busted fantasy."
So, going back to my original thought…at what age does someone lose their faith in people? There's obviously not a set time, because I know women in their early twenties all the way to women in their sixties that know to ditch and run at the first sign of trouble, but for me I can tell you the exact date and time I lost my faith Thursday June 16th at 3 p.m., and I consider it a blessing. Losing faith in people really doesn't have to be a negative, in my case it was a definite positive. God is the only one that is Devine, people will let you down. I just learned what most people apparently learn at an early age, everyone isn't worthy or deserving of a second chance. Everyone isn't even deserving of love, any degree of love, and when God tries to remove someone….LET THEM GO! It is always a blessing. So, to this lady that sent that random thought, I thank you. I'd heard that from friends many many times, but for some reason hearing it from a virtual stranger really made it click. I am loving my life again too. I will always show forgiveness, and give people the benefit of the doubt, but in the future I will be sure that person is worth it!
Staff Writer; Yolanda Kirby
Does your skin need healing? Have you recently suffered a trauma that has left you with dark spots and discoloration? If you have, then it's time to give Sheair Butters' collection of skincare essentials a try. Use discount code ThySistas for 10% off first order.