Long-Term Solutions To Overcoming Chronic Pain.
(ThySistas.com) Human beings are the ultimate duality. Our bodies are incredibly versatile and strong, and yet we're made out of fragile materials like bone and flesh. As we get older, the tales of our previous years will start to hang around more often. We start to get aching muscles and doing basic movements can become quite uncomfortable. This why there are so many avenues purely designed to help this kind of ageing.
There are businesses large and small, brands new and old, and industries dedicated to helping people who have to deal with a pain that makes their life of lesser quality. At first, it seems like a chore to have to adapt your life and the things you do, to suit the new measures that will alleviate pain and mental anguish. However, if you keep at it, and follow a regimen that you create, your life quality can only improve in multiple ways.
Takes drugs but be cautious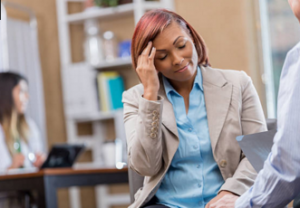 Of course in the modern world of medicine, there are always going to be some fantastic drugs that you can take to squash the pain you feel every day in your body. However as you're taking these drugs more or less indefinitely, it's important to make sure you're taking the right kind that your body, i.e. your kidneys can tolerate for a long-term period. If you were given painkillers that have had serious side effects on your health, such as addiction or perhaps through no fault of your own caused you to have an overdose, you could file an opioid lawsuit. This class action lawsuit is actually common and regularly filed in local authorities, governments and civil lawsuit cases. This is a prime example of why you should be cautious with long-term drugs as the build-up of side effects can be detrimental to your health.
Make a routine
If you know you have chronic pain and you can recognize when a part of your body is especially uncomfortably sore or aching, it's not wise to rely on periodic bouts. It's important to accept that this pain will not go away by itself. Making a routine to help you cope is one of the best courses of actions you can take. If you back pain, heat is a good treatment, so plan a morning hot bath and make sure you have enough time to truly relax your muscles and release the tension.
If you have a pain in your bones that is triggered by the cold, set your central heating system to a certain temperature and time, that allows you to come home from work, to a warm home thus avoiding the onset. If you have joint pain, make a time and place in your home where you can apply heat packs or a hot water bottle as well as time to gain the maximum benefit from this treatment. Make time because only you can find a way to cope day in and day out.
Sticking to a routine is tough when you have some form of chronic pain. Taking painkillers is quite easy to do but can become a hazard if you're not prescribed the correct drug. But forming a plan to stay warm, and target your pain specifically helps to keep threshold in check.
Staff Writer; Sherry Ford