Tips for Working Away From The Office.
(ThySistas.com) Your office will feel like your professional home, but that doesn't mean that you should be eternally committed to working there every single day. Life becomes more interesting when you take a break from your home routine, and go on a trip somewhere else. And the same can be applied to your business. Temporarily working from elsewhere can bring a whole host of benefits, including coming up with new ideas, finding your operational flaws, and injected energy into your routine. There are some things you'll need to do before you get to enjoy the benefits, however. We take a look at a few of these essential tasks below.
Pick The Right Time
You want the time you spend working out of the office to be a positive experience, not a stressful one. As such, it's important that you pick the right time to mix things up. If you have a lot of deadlines in the near future, then it's not the right time. If you're in a traditionally low-stress period, then it could be a good option. If you're unsure of when you generally have low periods, take a look at your earning reports over the past few years: it should become clear when things are quiet.
Tech Setup
One of the reasons why business owners are increasingly taking breaks from the office is because it's finally a viable option. People would have wanted to in the past, but it just wasn't realistic. Today, if you have the right tech setup, then you can effectively work as if you were in your office from anywhere in the world. Before you work out of the office, look at recruiting a company that specializes in Office 365 solutions, which will allow you to access your important documents and files from anywhere with a high-speed internet connection. There are numerous internet plans available nowadays. For instance, starlink internet plans are reliable and affordable and can be particularly good for those in rural areas; fitting the needs of both start-ups and established businesses. You'll also want to invest in a high quality laptop, so you can work as well as you do on your desktop computer.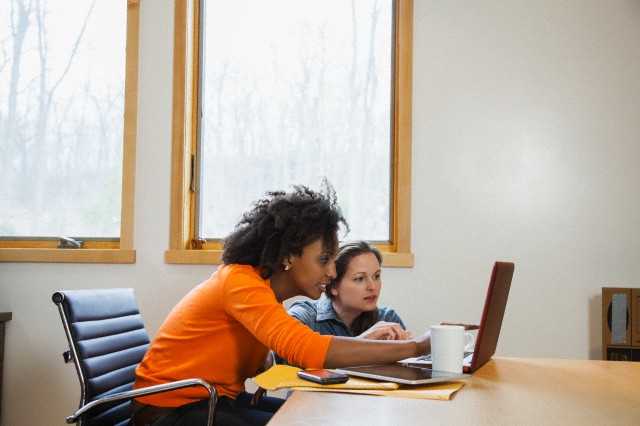 Find a Space
You might be mixing up your working environment for a little while, but it's important to remember that there is still work to do. As such, it's not as if you can just work from wherever you please. The idea of working from the beach is much better than in practice, since it's just so hard to focus while you're there. Wherever you're going to work, find a good substitute office — this would be a coworking space or a temporary office in your home, for example.
Staying In Touch
If you have employees, then it's important to find ways to stay in touch. It's easy to do when you're all working in the same space, but slightly more difficult when you're not face to face. Depending on how important it is that you need to communicate, this could involve simple conversations on the phone or a group video chat. Figure out how you're going to stay in touch before you depart the office, so all employees are on the same page.
Staff Writer; Lisa Poole