Tips to Help You Monetize Your Passion(s).
(ThySistas.com) What is that one thing that you enjoy doing?  Does that one thing that you do so well, gives you fulfillment afterwards?  Or do you people ask you to create that one thing you love doing?  If you have identified that one thing, and people request it from you, you can monetize it as a product or service.  Even that hobby that you do in your spare time can be monetized.
You don't need a lot of money and resources to get started, you just need to do the following with what you already have to get started:
Start with one passion:  You may be passionate about several things.  But pick one of those passions that you enjoy doing the most and start there.  Starting with one thing will reduce the chances of you being burned out and stressed from working on multiple things at one time.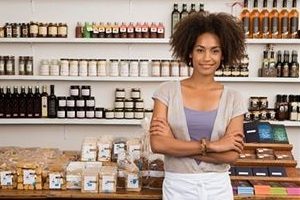 Research your passion's niche/industry:  If you love making hand soaps, research the trends in this industry, the best equipment and ingredients to use to get the best results and definitely research your competitor to see how they have become successful in your industry.
Become the expert in your field:  After you've done your research, invest in educating yourself more to better serve your clients or customers.  Your personality and the quality of products or services will separate you from your competitors even if your passion's industry is saturated.
Create a display of your product or services:  Your clients or customers will need to see your product or services and provide the results of using those product or services.  Keeping with the example of handmade soap, display the final product in images on your social media accounts.  Show the ingredients that you use (you don't have to share all of what you use but a snapshot will work as well) and a short video of you actually making the product.  Your service could be guaranteed two-day shipping of the handmade soap.  Display images of you fulfilling that service.
Tell people about it:  Word of mouth is your best marketing strategy.  No one knows what you're selling if you're not talking about it.  Use every opportunity that you can to tell people about your product or service.  This can be done online and during face to face contact.
Get feedback once you start selling your product or services:  Once you've completed a sale, ask your clients or customers to leave you a review on your website or whatever platform you are displaying your product or services.  People are watching and always reading reviews (look at Amazon, you read the reviews before you purchase products).
Give away free samples:  Whether you have a product or service, you can do a giveaway.  Let's say you love teaching people the skills you've learned and you turn that into providing consultation services.  Offer to giveaway free consultation services as a prize to help you gain and retain clients.  Once the free consultations are done, don't forget to get their feedback and that person will be more than likely purchase your services from that free consultation.
Now that you've began to monetize your passion, it's time to create a website, get business cards and expand your marketing strategies.  Anything that a person loves doing can be monetized.  Your passion is something that someone else struggles with so not only are you making money from it, you are also helping someone solve a problem, and that's the greatest impact from monetizing your passion.
Staff Writer; Felicia T. Simpson
One may also connect with this sister online over at; FTSimpson.com.