Some Out of the Ordinary Ideas for Your Next Visit to Miami.
(ThySistas.com) If you're going to be heading to Miami soon, whether it's your first time or your fiftieth, you'll find lots of things to do there that you've never done before. You don't have to do things that everyone does while they're in Miami. Instead, you should try to find ways of spending your time there that are a little out of the ordinary. No matter what you might think, this is certainly possible. Here are some ideas that prove it.
Spend an Evening at Schnebly's Winery
If what you're looking for is a romantic evening like one you've never had before, Schnebly's Winery is the place to do it. It's a fantastic venue that offers the best food and the best wine that you'll find in Miami. It's a wonderful night out, and one that you won't forget in the hurry. It has both a winery and brewery on night, so be prepared for hangover the next morning.
Swim in the Venetian Pool at Coral Gables
The Venetian Pool at Coral Gables has been in place since way back in the 1920s. It's the kind of place that'll help you relax very easily, and you'll spend the day the way it should be spent. The surroundings are almost as perfect as the warm water of the lagoon, so be sure to head to Coral Gables when you want to enjoy something like this.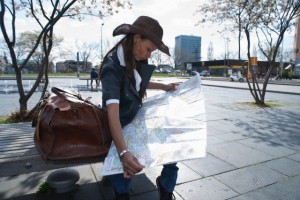 Take a Boat Out to Sea
Taking a boat out to see is a fun way to experience Miami. You can make the most of Boat rental Miami and see the city from the water, and you can do it at speed if you want to as well. It's one of those experiences that you'll certainly remember for a long time to come because it's so thrilling, especially when you're controlling the boat yourself.
Head to the World Erotic Art Museum
This museum is a little different from the old, boring places that your parents used to take you to. The World Erotic Art Museum assembles erotic art from around the world and throughout history. It really is fascinating to see this stuff and what it meant to the culture and the period of time in which it was made. You can learn a lot, and it's definitely a step outside the ordinary.
Visit the Great Escape Room
Escape rooms are ideal for anyone wanting to have an day of fun with friends. The Great Escape Room in Miami is generally considered to be one of the best ones out there, so you should most definitely make the most of it when you're in the city and looking for something to do.
As you can see, there's always something unique and interesting going on in Miami. That's just the nature of the city. So if you're going to be there soon, these are the kinds of ideas that you should be looking to make the most of. There are plenty of conventional ideas too, but these take you out of the ordinary a little.
Staff Writer; Latasha Hill