How R&B Influences Women.
(ThySistas.com) Rhythm and Blues have been around for generations and will stick around for more generation to come. The artists, lyrics, and songs may have changed; however, the influences remain the same.
There is music from long ago that influenced women in a positive way. Giving women a platform and message to that we are important and can rise above. There are artists out here that are shining light on current situations women face and they do so through music and lyrics. There is a lot of R&B music that can build women's confidence and makes them feel beautiful. From break ups to make ups, R&B has always been there as an agent to help women sort out their emotional space. It's not unusual for women to have a different playlist for every aspect of their life. There are songs for break- ups, make-ups, love making, baby making, even romance songs, some women even have wedding songs on a playlist planning for her special day.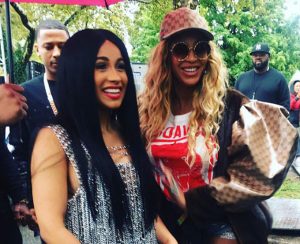 All in all R&B has gotten women through the toughest times and the happiest times. When there is death in a family, a woman may play her favorite R&B song to cope with the loss and learn how to live again especially if it was a close relative or friend. When a woman is going through a messy divorce, R&B is always there to aid in mending her broken heart and seeing her through the traumatic situation.
While there are also many songs that negatively influences women. It is always a great thing to bring to the surface the positive things R&B music does for women.
Rhythm and Blues artists need know how much people lives are changed and affected by their music in a positive way. They should know how many cancer survivors maybe had their favorite R&B song on replay while going through chemo. Or how many sport playing women goes into their own zone listening to R&B music and then show up and show out when it is game time. R&B just have something that makes their music unique and different from others. The love, the lyrics, and the message. R&B can turn a sad day into a happy day. Each song sends a different message and paints a different picture. R&B music also tells stories that many women relate to.
Often times music can speak for us when we cannot speak for ourselves, R&B is no different. It tells our stories in ways that we cannot fathom. R&B also soothes the soul, it can be a gateway for women to release any emotions they have, it can lift women up in given times. Even when you're happy R&B will still light the room. Some women like to lounge near the poolside while the sun sets and listen to their R&B music while enjoying their cocktail or drink. Other women may gather together to enjoy drinks, laughter, and good ole R&B music. R&B is still influencing black lives today and I know it will continue to do so for generations to come. With new up and coming artists the influence of R&B will forever live on.
Staff Writer; Sha'Nelle V. Harris
One may also connect with this sister via Facebook; S. Harris.