Three Things to Help Your Work-Life Balance.
(ThySistas.com) Getting a great work-life balance can seem like something that just is never going to happen. Either we are at work, or working from home and wondering if we are missing out on some time we could be spending with family or friends, or we might be with family and friends wondering if we should send that email… It is a lot of pressure, and it's no secret that it tends to weigh heavier on women. Ever heard of the mental load?
The mental load means always having to remember – everything. Shopping list items, school trips, packed lunches, to respond to that work, finish a project, cook the dinner, and everything else. So sometimes it is nice to have a helping hand (or a few) in the shape of an app. While you should begin to tackle the source of your mental load, in the meantime you can make your time work better for you.
Time management:
Have you ever wondered how much time you spend doing things online that aren't related to the work you are supposed to be doing? Use something like Timeneye. It's free (for personal use but costs $9 for a team of 5) and tracks how you use your time on anything. It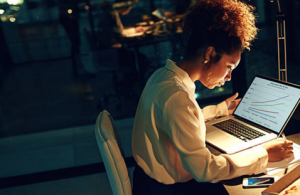 can sync up with your other apps like Google Calendar, Trello, Asana and more, and you won't need to switch between any of them for it to work. While we are all prone to a little bit of online surfing while working, some of us need a visual reminder of how much time we are effectively wasting. Once it has learned your habits, it can make handy suggestions – improving.
Focusing Your Time:
Another app that works brilliant and short focused bursts is Be Focused Pro (although there are free alternatives). If you have ever heard of the Pomodoro method for operating that is where this app shines. It comes with a standard timer of 20 minutes, with 5 minutes breaks automatically allocated in between each time 'slice.' The idea is you go all out on your work in those 20 minutes. It can be used for work or for housework, anything that you find yourself not being as effective in as you should be. If you have had enough of applications on your phone and computer a simple egg timer can give you the same effect.
Streamlining Your Business Communications:
It is rare nowadays to meet someone who doesn't either run an empire or at least a 'side hustle,' meaning that you need to have a communication method that works for you too. Most businesses pivot on emails as the primary source of connecting. However, the most common forms of how people communicate are actually via text. Switching to a service like textbetter.com saves time by allowing clients to send a text that will hit your email inbox, and that goes for employees too.
Getting more time for yourself is a vital part of creating a work-life balance that makes sense for you and your family.
Staff Writer; Lisa Brown