The Top Countries For A Spa Holiday.
(ThySistas.com) Need some spa treatment? Why not combine it with an exotic holiday abroad? You can take a spa break virtually anywhere. Here are some of the top countries that have perfect the art of relaxation.
UAE
The United Arab Emirates has a number of spa escapes. Here you can try relaxing treatments such as the Arabian Rassoul body wrap or dine whilst overlooking the desert sunset. Dubai has a huge selection of spas to choose from. You can usually find Dubai offers by searching online. These include daycations and weekend trips for something a little last minute.
Italy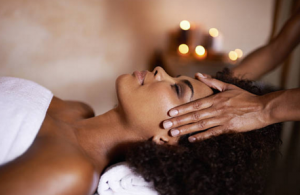 The spa hotels of Italy offer a classic touch. Surrounded by historic European architecture and overlooking the Mediterranean sea, these spas are situated in the perfect environment for relaxing and forgetting the stresses of everyday life. In between massages and using the pool, you can taste the country fine wine and enjoy some homemade pasta. There's also the countries favoured therapy treatment – fangotherapy. This uses Italian mineral-rich mud to help cleanse the skin. Many of Italy's spa hotels are historic and offer cosy rooms with four poster beds. There are plenty of Italian spa promotions online that may include other tours and packages so that you can get the best out of your Italian vacation.
India
Many forms of relaxation therapy originate in India. It's no surprise that this is home to some incredible spa centres, from northern mountain resorts to southern tropical beach centres. Here, you can have massages overlooking the Himalayas or have a bath in an ornate Jacuzzi. Many Ayurvedic practices use plant extracts and oils. You can also take part in yoga and meditation sessions. On top of this, you can dine on the exotic Indian cuisine and visit local temples and cultural sights. You may even want to do some backpacking and end your trip with a stay at a spa. You can find many deals for Indian spas on the web.
Thailand
Thailand is also renowned for its tropical spa centres. A popular Thai practice is the Thai massage which used acupressure and specialist body manipulation. There are plenty of beachfront resorts where you can relax with a cocktail – you may even get the chance to see some wild turtles. You could even experience the nightlife whilst in Thailand and use the spa centre setting to detox. Alternatively you could avoid the busy touristy areas for somewhere truly relaxing and secluded – there are plenty of spa centres on private islands and private beaches. Deals are advertised online throughout the year.
Cyprus
With its scenic beaches and medieval towns, Cyprus is the perfect setting for chilling out under the sun. There are many spa centres across the country offering an array of facilities from saunas to steam baths. You have the opportunity to dine of Mediterranean foods and take trips inland to see the island's historic sights. Cyprus also has a great nightlife, offering an array of beachfront bars to choose from.
Staff Writer; Carla Hall