Wonderful Fall Getaways.
(ThySistas.com) I don't know about you, but I personally am glad that summer is pretty much over. For many people, it is one of the best times of the year because of vacations, and the weather. But I so much prefer the cool breeze of fall and all the great opportunities the season provides for those of us who cannot take the heat. So let's talk about my favorite time of the year.
Fall is everything to me. From the change in colors in the great outdoors to the smells and trends, autumn is just… everything. It is an ideal time to get out and enjoy all the wonders that the world has to offer without the nagging of pests and insects. Yes, fall is the most precious 90 or so days out of the entire 365. And if you didn't take many vacays during summer, you owe it to yourself to plan one, or a few, fall getaways.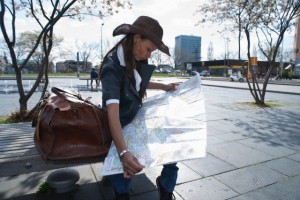 Here are some great ones to consider.
Wine Country
If you have never been to Napa Valley in northern California, then you are missing out on a great treat. Explore and embrace all the beautiful scenery the west coast has to offer as you sip on exquisite wines and other fine delights. Make a whole weekend of it by staying in a bread and breakfast as you live like a local. This is especially nice for those wine connoisseurs who know their palettes. But even if you don't know anything about the popular beverage, a tour of wine country is just what the doctor ordered.
You can never really go wrong with a cruise and if you love the joys of summer, you can relish in them a little bit longer with this fun getaway. No matter your budget, you can find something that works for you. If you only have a few days or a few weeks, it doesn't matter because across all the cruise lines there are a variety of things from which to choose. I went on my first one this year and fell in love.
Bald Head Island, N.C.
Explore the shores of Wilmington, North Carolina this September or October. It is a great option if you are looking for peace and quiet, being that it is home to about 160 residents after summer tourists leave. There are no cars and although the weather is chill, the water is still very warm and enjoyable.
Mill Valley, California
If you like the outdoors and if hiking is high on your list of fun things to do, then take a trip to Marin County, CA. It is the perfect mountain spot with all kinds of natural attractions to occupy your mind and spirit. There are great redwoods to see that are hundreds of years old and quaint shops with delicious cuisine.
Gatlinburg, TN
You can never go wrong with this beautiful tourist spot. It has been attracting people from the east coast and the South for years and for good reason. With ideal country living at a vacay experience, you will fall in love with the mountains, the music, the food and the people.
Take time for you and treat yourself to a fall getaway to recharge and live a little.
Staff Writer; Rasheda Abdullah