Long Term Mental Effects of Teens Watching Porn.
(ThySistas.com) In our modern world, everything is now accessible and a teenager can easily watch anything he or she wants, when he or she wants and this is not limited to pornography. Pornography does numerous things to a teenager, often changing his or her perspective and way of thinking, especially when they become addicted to it.
Below are a few ways watching pornography affects the mind of teenagers:
1.      Memory Effect. While viewing pornographic images are short-term, the act moves to long-term memory. This can also lead a teen to being addicted to porn and consistently looking for similar types of experiences from others they encounter.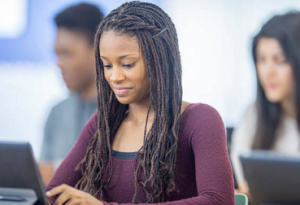 2.      Changes perceived pleasure. Watching porn repeatedly may change a teenager's perception of pleasure. This is called a "chemical bath", a condition in which the brain will no longer process the chemicals it needs at a certain level. The constant surge to bring pleasure disrupts the normal action of the central nervous system wherein pleasure is reduced so that a simple sexual act is no longer satisfying.
3.      The Hormone Dopamine. Dopamine is responsible for memory, mood, pleasure and attention, which is activated whenever a person feels good. Porn always brings excitement as it satisfies a person's sexual urges. For teens who watch porn regularly, the dopamine is increase, which can lead to addition.
4.      Cause of Attention Deficit Disorder. Attention Deficit Disorder (ADD) is defined as a psychological condition where a person quickly reacts on impulse, affecting the attention span. When the teenager's attention is disrupted as he or she continues looking for satisfaction instead of focusing on more mundane, everyday things, the addicted teen may continue searching for new ways to satisfy his or her sexual urges. This makes it difficult for the teen to succeed in school, work, and social activities with peers.
5.      Encourages Eating Disorders. This is very common among teenage girls who struggle to accept their own beauty. We see this struggle in teenage girl who are exposed to different soft porn type of music videos. In pornography, well-toned bodies are often filmed which greatly influence a teenager's perception of ideal physical attributes. This could lead a teen to taking drastic measures to be "sexy", such as developing eating disorders such as bulimia and anorexia.
As parent's it is important that we pay close attention to what our children are doing within the house and outside of it. We no longer live in a society where we can hold off having conversations about sex. Sex is a part of life and nearly every song played on urban hip hop radio stations. We can not escape the conversation nor can we stand to allow our children to fall victim simply because we are not ready to have genuine, life conversations with them.
Staff Writer; Dina Tuff
333rd Eye Healing Temple
Reconnecting Consciousness to Magick
Official Website; http://www.333rdeyehealing.com
Facebook: http://www.facebook.com/333rdeyehealing
Instagram: http://www.instagram.com/333rdeyehealing