Sometimes We Need Pretty.
(ThySistas.com) It's fair to say that vanity in our society is out of control. It is true that many of us are shown that we must go to great lengths to be physically accepted. When we are not able to meet the far-reaching beauty standard our womanhood is often brought into question. This has caused a lot of women to put more emphasis on health and wellness instead of mere beauty. Though this has a very positive place we must never be afraid to enjoy our own individual pretty.
Life is about balance which becomes difficult when it seems everything is stacked in one direction. Many women are making sacrifices, and strides, every day to fight for women to be respected as more than a face and a shape. Equality in this way is very important. In the fight to be accepted as an individual, and to have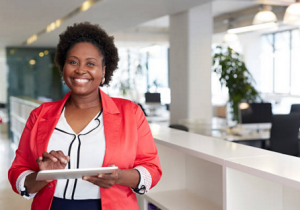 the true essence of one's womanhood be respected in a manner that encourages dignity we can forget the little things. It's okay to celebrate the pretty things that indeed make us women. Finding the balance between self-care and excess is the challenge of every woman. However, none of us should have to shy away from the very idea of embracing our pretty.
Some women see pretty in the way their hair is styled, others are masters of make-up art, while others tend to express themselves via nail art or personalized fashion. Being able to embrace our individual pretty is one to the beautiful things about being a woman. As we battle for equal footing it's important not to feel the need to take on a masculine persona. We don't have to be men to be accepted as equals. Its rather dangerous and counter-productive to think like a man…this will affect your demeanor and behavior. The truth is we will never master any aspect of manliness (including thought) as we aren't men. However, women can change the course of history by merely mastering who they are on all levels and doing so with balance.
Taking the time to better know oneself will help you find your pretty. There is no set standard for this as we should be far more accepting of the differences amongst us as women that make us beautifully unique. No woman sees "pretty" that same…nor beauty for that matter. We have different regimens and practices that make us feel our best selves; this must be embraced. When we can accept our need, as women, to be pretty in our own eyes we then take another step in the direction of self-empowerment.
When its authentic to the woman pretty becomes another jewel in the embodiment of a strong woman. We can show our daughters that brains, beauty and an outgoing pretty can be housed in one woman. Why champion only one or two parts of yourself when you can celebrate everything that makes you a dynamic woman. Take time for you knowing we all deserve to bask not only in our beauty…but in our pretty.
Staff Writer; Christian Starr
May connect with this sister over at Facebook; https://www.facebook.com/christian.pierre.9809 and also Twitter; http://twitter.com/MrzZeta.