Black Girl Magic at Work: TV Shows that Prove It!
(ThySistas.com) A lot of things have changed when it comes to entertainment and how we view it. As a black woman, I can loudly say that there is a lot more representation on TV and that is so important. I grew up watching just about all of the major black shows of the day in the 90's and they have made a profound impact on me. I am forever thankful for that.
Today, I am proud to say that there are even more shows with representation of black women at all levels. The really cool thing about it all is that not only are we being portrayed on the screen, we are also the ones creating the content. It is called black girl magic and it is all on our televisions and on the internet right now. To be honest, I wouldn't have it any other way. It is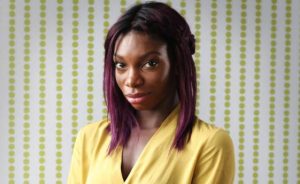 encouraging and goes to show how the climate of entertainment continues to change. It may not be where it should be, but it is definitely a lot further along than it was.
So in honor of all the ways black girl magic is taking over our screens, here are a few examples of that black girl magic at work.
Chewing Gum
If you haven't checked out this Netflix original, you need to. Created by Michaela Coel, it is for the black girl exploring herself and exploring the world. Based on her play Chewing Gum Dreams, it speaks to a generation of young black women who want more out of life and are determined to find it. It is a must watch.
Insecure
The breakout star that is Issa Rae has taken the entertainment industry by storm. From her webisode series Awkward Black Girl to her breakthrough role as herself in the hit HBO show Insecure, this girl is golden. Her tale of living in Los Angeles and going through the ups and downs of life, relationships, and love, for many black millennial women, is the unfolding story of their lives on camera.
How To Get Away With Murder
This Shonda Rhimes show has been going strong for three years now. Viola Davis kills it as the tough, mysterious and unshakable Annalise Keating. She brings all kinds of black girl magic to the screen in not just words, but also most certainly in how she acts in situations. Shonda, plus Viola is an amazing combination that has given black women all over the world the courage to speak their truth.
Being Mary Jane
Some folks may not agree with the way Gabrielle Union's character handles people and situations, but her strong, take no prisoners attitude to everything in life works. And the truth is there are a lot of women that respond to things the way that she does. Her character is high powered and high strung but she's real. Women across the globe can relate to her and how she deals with her secret struggles. It's something many black women go through and thus is a telling narrative.
You can be inspired by these shows and glean from them the understanding and fortitude to be your best self, unapologetically.
Staff Writer; Rasheda Abdullah