The Best Advice For Any Investment Beginner!
(ThySistas.com) A lot of people want to start investing but find themselves put off from starting. Taking that first step can be a pretty intimidating experience. With the amount of jargon and specialist knowledge flying around it can seem impossible for a beginner to get a foothold. But don't worry. Taking that first step into investing your money doesn't need to be that difficult at all. In fact, it's never been easier. The entry point to investment has been slowly becoming more and more accessible for the last couple of decades. And with the internet, that's only become more pronounced. That being said, there are still some things you should know before diving into the world of stocks and bonds. Here are some useful pieces of advice for investing beginners.
Talk to the experts
If you want to learn, you talk to someone in the know. That's pretty obvious. The world of investment is full of experts who can offer their services. Whatever type of information you need you should be able to find it. You can get information from blog posts online and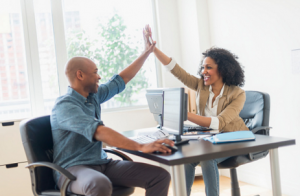 specialized publications. Everything you need to be able to know your dividends from your 1031 exchange property identification is right at your fingertips.
Figure out your finances
What's the one thing you need to make an investment? That's right, something to invest, or more specifically, money. You don't need thousands to start investing, but you will need money to set aside. To that, you should make sure you actually have the money to spare. Go through your personal finances carefully. Work out your exact cost of living, along with all other necessary expenses. Think about any loans or debts that you're currently paying off as well. Things like that can seriously limit the capital you have available to you.
What type of investment?
There are so many ways to invest your money it's totally staggering. From the more conventional and obvious methods like property and bonds to something as esoteric as scotch whiskey! Figuring out what you want to invest in and the method of investment is crucial to your success. Make sure that you think about your personal circumstances when making this decision. If you have a modest sum to be able to put down, there's a chance investing in real estate might not be the perfect place to start.
How much risk can you handle?
The investment comes with risks. That's just something you'll need to come to terms with. Of course in the end, exactly how much risk comes down to you. How much of a risk are you willing to take with your investment? Again, this will depend on your personal circumstances. Older people are much less likely to go for high-risk prospects. Likewise people with families and children. You hardly want to risk your kid's college tuition. But whatever your risk tolerance is, make sure to do your research to find the right investment for you.
Staff Writer; Connie Parker