Friend with benefits aka FWB.
(ThySistas.com) Definition: A friend in which you are allowed sexual activity but no true relationship is involved. Not a girlfriend or boyfriend. The benefit is purely sexual. Not to be tied with feelings.
Used in a sentence: Michael and I are friends with benefits.
A friend with benefits is an arrangement of sorts where two adults make the decision to remain friends without commitment. This is
Benefits of "a friend with benefits"
For obvious reasons there are benefits to this arrangement.
No feelings attached

No checking in

No headaches

Freedom
So what happens when your friend starts catching feelings beyond the physical aspect? What happens when the feelings don't reflect the arrangement?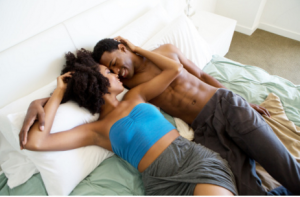 The friendship can potentially get very messy. Your friend can begin to think you are taking advantage of them. Or they are being strung along even. It's best to always important to communicate clearly while in an FWB agreement. Also it's best to break things off if you or your friend are being hurt. Friendship is important and shouldn't be taken for granted.
From a woman's perspective FWB can be very complicated. As woman are naturally emotional beings. There is also a physiological action that naturally takes place when intimacy is provoked. No matter how much women try to detach emotionally from a sexual relationship it's almost impossible. Now that's not to say woman cannot be productive in a FWB relationship. Woman do it all the time, whether willingly or because to keep the man around with hopes of becoming exclusive. For example a man and woman can be in a FWB arrangement and the woman gets feelings beyond the arrangements. The woman expresses that to the male, and he wants to stay in the FWB lane. So the woman keeps cool with the "situationship" until a commitment comes or she gets tired of waiting on him.
From a man's perspective FWB, requires stabilizing factors in addition to the physical element. Stabilizing factors in the sense of maturity, education level, and even relation with her father is considered. However aren't these factors a commitment would entail? Shawn a 31 year old male in a committed relationship states, "Friends with benefits is usually a precursor to a potential relationship. So these qualities are taken into consideration because it may lead to a relationship. During this time it's decided whether she is worth the commitment or it stays casual. Woman usually cannot continue having sex with a man and not gain feelings".
There are some unspoken rules when it comes to FWB. Here are three "Never Do" when entering a FWB arrangement.
Never hook up with the neighbor–Never crap where you eat. It may seem close and convenient but once something happens. Or better yet when you move on remember you still live right across the hall.
Never take the relationship for more than what it is– Remember that it is s friends with benefit's arrangement.
Never sleep over– This is not a relationship. You do not have to sleep over. No obligations.
Men and women weigh in on this topic. What are your thoughts on friends with benefits?
Staff Writer; Amber Ogden
One may also view more of her work over at; AmberOgden.com.
Also connect via Instagram; 1amberogden and Twitter; MsAmberOgden.