Do sistas belong in the corporate world? Work vs. Entrepreneurship.
(ThySistas.com) I was told recently "…you need to stop acting white, open your own storefront and service the people of your community". So does "acting white" mean because I have no desire to be a business owner and I choose to serve my community through the cooperate sector. This is an unrealistic and unfair assessment. I applaud and stand in solidarity with those sista's that are entrepreneurs. They are making power moves and shining a brighter light on quality's that society likes to overlook.
However, no sista should feel shamed for not wanting to take the entrepreneurial path. Does it mean that those who choose the cooperate path are "selling out" or betraying there culture? If so, does that mean that black women do not belong in the cooperate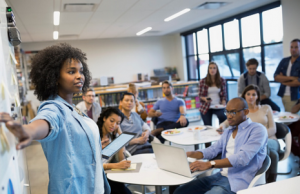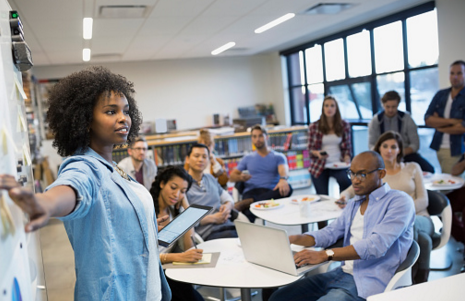 setting? To take it a step further is this why it's so difficult for black woman to climb the corporate ladder because we don't belong there?
There is this stigma of cooperate America making it difficult for people of color especially women in the door. Black woman face different challenges than their white counter parts. For example a black woman without a college degree but 10 plus years of experience on a job won't receive a raise over the course of her 10 plus career. But her white counter parts with a college degree and no experience will receive a significant salary over her.
To remedy this problem, the workplace should create initiatives to suite challenges faced by black women. Through all of the adversity of the workplace black woman are still very successful in this playing field. Take Kathy N. Waller for example she is the Chief Financial Officer and Executive Vice President of Coca-Cola Company, the fifth largest beverage company in the world.
According to Fortune.com the number of businesses owned by African American women grew 322% since 1997, making black females the fastest growing group of entrepreneurs in the U.S. If you have always wanted to start your own business now would be the time to join the entrepreneur movement. Creating a business from the ground up sounds extremely appealing as you are not at the mercy of anyone else. You are the BOSS. But being the boss doesn't come without a price. Becoming an entrepreneur can be very rewarding but it's a tough reward. Pros: Freedom, flexibility and ultimate control. But there are cons as well it will be expensive, you will have an unpredictable work schedule and there will be risks of failure. There will be no one else to blame but you if and when you fail.
Oprah Winfrey self-made billionaire said it best, "Do the one thing you think you cannot do. Fail at it. Try again. Do better the second time. The only people who never tumble are those who never mount the high wire. This is your moment. Own it."
Staff Writer; Amber Ogden
One may also view more of her work over at; AmberOgden.com.
Also connect via Instagram; 1amberogden and Twitter; MsAmberOgden.