Considering An Investment In Gold? Here's What You Need To Know.
(ThySistas.com) We'd all jump at the chance to increase our personal wealth.  Getting that promotion at work would be ideal. But the best option for securing a brighter financial future is to take matters into your own hands.
Investments have become an increasingly popular route to financial safety. There are plenty of options out there, and gold is one that most potential investors will consider. It's hard to argue with the merits of this avenue over some of the others. However, as with any major financial decision, you need to enter the arena with eyes wide open.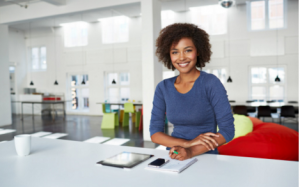 Here are the most crucial factors.
The Benefits
Investing in gold is a wonderful option that many investors find great success in. However, it's a particularly fruitful option for beginners. The main reason for this is that the market tends to be less volatile.
The value of precious metals can and will fluctuate. Otherwise, there wouldn't be a demand or a market for them. On the other hand, their physical presence puts them in a less vulnerable position than business stocks and other commodities. Imagine if a company you invested in went under; your investment would be destroyed in a snap. Dealing in gold means the dangers are far fewer. If things do go wrong, you can at least limit the damage.
Meanwhile, compared to some other investment opportunities, you can start with a far more modest budget. The smaller increments mean you have maximum control at times.
The Options
As an investor, you should demand a little flexibility. The nature of the beast dictates that some people will lose money from poor decisions. By choosing an investment opportunity with only one pathway, you run the risk of reaching a dead end.
Gold investments can be utilized for small temporary gains. Alternatively, a gold ira plan can be used to help build a significantly brighter financial future. Meanwhile, you also have the option of dipping your toes into foreign markets. After all, it's a precious metal that is sought the world over.
As well as being a physical commodity, it's one that will always have a demand. Perhaps best of all, this means you can get out of the game on your terms. It could mean trading out at a time of maximized profit, or to cover the costs of an unexpected life expense. Either way, having multiple options at your disposal is a true blessing.
The Morality
Money is vital, but it's not the most important thing in the world. For any religious person, your beliefs are far more crucial. So you may be wondering whether investing in gold could be against your faith. Of course, it's all down to interpretation. From my perspective, however, it's fine.
This isn't a gamble; it's an investment. The world of business has evolved, and this is just another example of how you can increase your income. There's nothing questionable in terms of the materials being traded. Likewise, you aren't exploiting traders or anybody else.
If the investment can build a better future for your family too, that's awesome!
Staff Writer; Diana Harris