The Four Best Things About Travel.
(ThySistas.com) It's a well-known fact that travel can expand your horizons and provide you with exciting experiences. Travel can offer new people, new places and a new point of view. The world is a big place, and there is so much to see, why not start exploring?
It can suit your budget
One of the biggest reasons that people neglect to travel is the cost. Even though cheap accommodation is now easy to find on hotel comparison sites, flights can still be expensive. In fact, it is the flights that often make up the largest part of the cost of a holiday. Shop around for your flights. Ones with extra layovers or flights leaving at inconvenient times can reduce the cost. For those with a little cash, there are private jet cards programs, you can join. Allowing one to experience luxury, at its best.
It can be done in comfort
Another reason people don't travel as much as they should is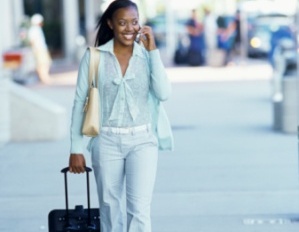 that they get too comfy at home. It can be a hassle packing for a holiday, and a different environment can cause stress for the anxious traveler.
There are a few ways of getting a more chilled 'home from home' experience that you can consider. Firstly, sites like AirBNB offer home rentals in the destination of your choice. Instead of being in a hotel, you get to live in a house or apartment with separate bedrooms and a kitchen of your own.
Secondly, don't forget, that you can travel in comfort with a Recreational Vehicle. So, if you are planning a trip within the Americans, why not use an RV? You can buy an RV from sites like Collier RV Super Center. They are fantastic for that 'home away from home' experience and you can even take the stuff that you are used to with you like pillows, towels and comforters.
You can learn a new language
Another reason to get out there and see the world is that is can be an educational experience. Seeing new sites, and learning new languages can really enrich your life. Why not start by using an app on your smart device such as Babble, before you go. Then you can get some face to face practice when you arrive. There are also plenty of translation apps in case you get stuck!
You can see the world
One of the most obvious reasons to go traveling, it's that there is a big beautiful world out there with many wonders to see. Whether it the  Pyramids in Egypt, or The Victoria Falls in South Africa, there are some amazing things to see out there to experience. Why not make a bucket list of all the things you'd like to see and do in the world before you die. Then you can use this for planning your next trip away.
You can make new friends
Lastly, it is so important to travel because you get to meet new people. Meeting people from all over the world can be a really enriching experience. Sharing in different cultures can help you to gain perspective in your own life. There are plenty of opportunities to volunteer too, so why not doing something to help while you're on your travels?
Staff Writer; April Lewis