Amazing Cities In Texas You Need To Travel To For A Long Weekend.
(ThySistas.com) Having a long weekend break is a great way to rejuvenate yourself after a stressful time in your life. As we discussed previously, when you travel, you get to experience the world and see amazing things you might not get a chance to see again. Texas is a great state to visit as there are so many great cities with plenty to do and see. Here are a few of the amazing cities in Texas you should travel to for a long weekend.
Dallas
Dallas is a great city to visit in Texas as it has so much culture and history. A lot of people head there to visit the art district which has a collection of fantastic art over the year that's worth seeing. A lot of tourists head there to go on the reunion tower which has a great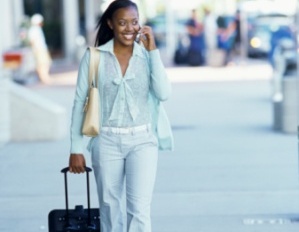 observation deck with impressive views across the city. You can also visit Klyde Warren Park, which has various events on during the year. A lot of people also go shopping in Dallas and then enjoy a nice dinner at one of the local restaurants. There's so much to and see in the city that it will make a great weekend break.
Houston
Another amazing city in Texas you need to travel to for a long weekend is Houston. It's a fantastic city which is full of shopping and sightseeing opportunities. A lot of people head there to get a closer look at the Space Center in Houston, and also visit the Houston museum of natural science. The city also has a theater district which draws people to the many shows and operas here. There are plenty of spas if you fancy a relaxing break. You can read more about Houston in the Houston Hotel Magazine if you are looking for more things to do.
Austin
You should also consider visiting Austin if you are looking for somewhere to visit for a long weekend in Texas. The capital has so much to do and see, with plenty of sightseeing and nightlife. A lot of people go there to enjoy the parks and lakes which are ideal for outdoor sports. There are also several museums here that people will enjoy; here are some more fantastic things to do in Austin for a long weekend.
San Antonio
Another amazing city you should consider traveling to for a long weekend in the state of Texas is San Antonio. It's full of great museums including the Alamo museum. You can visit the popular spot of the river walk which is full of excellent restaurants and shops you will want to visit. There is also an amusement park, Six Flags Fiesta Texas, which is a great place to visit for the whole family.
You can also visit the other two less well-known cities in the state of Texas which are Fort Worth and El Paso. There are so many things to do and see in these cities that would make it a great long weekend.
Staff Writer; Lisa Payne