How to Get Traffic to Your Online Store.
(ThySistas.com) Perhaps the biggest problem that anyone who has launched a new website has is getting people to actually visit it. After all, if your website isn't getting any visits then how do you expect to achieve any revenue or marketing benefits from it? This worry goes double for people who have launched an online store. The website is your business; it's supposed to be your main revenue source, perhaps your only revenue source.
Of course, the marketing methods of other websites like blogs won't apply to you so much here. The marketing methods for online stores differ from others in some subtle ways. It's even more different for mobile related stores. For a deeper look on mobile eCommerce statistics feel free to visit Cellphonedeal. With that, here's a quick guide to ensuring you're getting people to your site.
First things first: Make sure it's ready!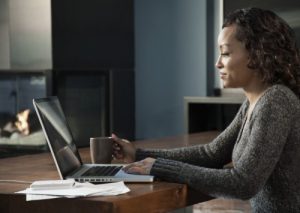 One of the biggest mistakes people launching any kind of website makes is this: they market the site before it's ready. When people get to your website, it needs to look as complete and polished as possible. This is key to ensuring your visits are actually going to turn into sales. There's not much point in getting people to your website if they're not actually going to make any purchases, right?
So make sure the design and usability of your website are fully fine-tuned and implemented. If you're not feeling confident about it, you should be working with a web design agency who specialises in ecommerce. Magneto 2 developers are one example. The layout of your website, the colours, the text and images – it should all in as final a form as you can get it.
Get original text on your website that doesn't just relate to sales
The biggest draw to any website is the text contained in it. It's primarily what search engines like Google pull their results from. One of the best ways to diversify and widen the amount of organic search results for your website is to create a blog.
Yes, you've probably heard before about how useful blogs can be. But you may not have considered them that relevant to an online store. That's understandable, but you shouldn't dismiss the idea of running a blog. If your store is going to sell electronics, write frequent blog content about electronics. It could be reviews of speakers or an analysis of the most popular televisions. You could even do a write up about the best CDs released this month that will push your stereo system to its limits.
Find out what people are searching for
Competitor analysis can come in many forms. It can be as simple as visiting other online stores and seeing what prices and advertising techniques they have for similar products. But how can you find out what people are actually searching for?
Services like Long Tail Pro will show you what the hottest keywords in ecommerce are right now. If you're using SEO – which you definitely should be – then this is vital information. SEO is largely about keyword usage. So it stands to reason that you should know what people are searching for and how much profit those keywords could lead to, right?
Staff Writer; Latasha Moore