Hair Care; Transition on Your Own Terms.
(ThySistas.com) Transition does not have to take place due to a negative catalyst.  However, we are accustom to change being initiated because something unfavorable has occurred.  Several black woman are making the change to natural hair.  Some of the most recurring reasons is hair damage due to relaxers, heat damage, and a movement away from conforming to Euro-Centric standards of beauty.  Many sistahs are seeking to find, and love themselves in their natural state.  Hair is such a large part of our identity that is seems very natural to seek emancipation of one's self in this area.
The natural hair movement has caused a surge in natural hair care.  Various products, as always, promise the world for rather steep prices.  Many sistahs are spending in excess on products trying to find to new best item.  Several non-black companies are making money, as always, off of our near obsession with our hair.  While many are becoming members of #TeamNatural if they aren't careful they will look down on the sistahs that decided to stay relaxed.  The journey to heal damaged hair, or get in touch with oneself becomes the condemnation of the next woman that did not make the same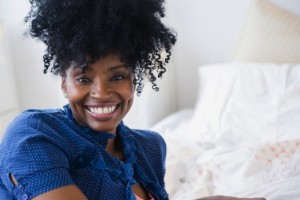 decision.  Everyone does not go natural to be authentic, and every sistah with a relaxer is not a sellout.
What we are missing in the hair battle is self-hatred causes us to hate ourselves and each other in whatever state we are in.  We must get to a point whereby we are uplifting, and affirming each other no matter the state of our hair, or the shade of our skin.  We have been duped into forgetting that one of the most beautiful things about black women is our ability to be diverse, yet one.  We don't have to dare to be different because something is wrong.
We can choose when, and how we, want to redefine ourselves. There are challenges in our hair journey no matter what we decide to do with our hair. Every natural head of hair is not healthy, devoid of breakage and without chemicals. Every relaxed head doesn't have scalp abrasions, breakage and dryness. Sistahs, we have to love each other pass our hair. I've met some awesome women with gorgeous heads of healthy hair both relaxed and natural. What stood out to me most about them was the confidence and beauty that radiated from within. We do not have to be divided by our hair. Every transition should happen on ones own terms.
I'm currently in the mist of transitioning. I didn't make that decision because the creamy crack destroyed my hair, nor so that I could assert my position in a cultural movement. My hair has always been healthy, and I've been about movement since I was a girl. This change is taking place because I'm walking a different path right now. It's just what I needed to do for me. I am thankful to the creator for giving me the heart and mind I have, and I am excited to see where he will lead me. I love black women…we are amazing. Different shades, hair textures, styles and spirits make us such a dynamic group. I look forward to the day when we can look at a sistah, and see her heart…not merely her hair. Queens always transition on their own terms
Staff Writer; Christian Starr
May connect with this sister over at Facebook; https://www.facebook.com/christian.pierre.9809 and also Twitter; http://twitter.com/MrzZeta.