September is Self-Awareness Month: Do You Know Thyself?
(ThySistas.com) Happy September! Happy Self-Awareness Month! I'm a lover of many things that delve in the realm of self-exploration and celebration so this month for me is equal to that of December for many Christians.
This month offers a very unique opportunity to explore thyself and of course self-awareness naturally brings about self-improvement. Now some of you may feel that you take time to learn about yourself on a daily basis and that is absolutely wonderful! Nonetheless, self-exploration during the month of September is unique as the Sun is in earth sign of Virgo.
For those of you who are not familiar with astrology, the Virgo Sun season is from August 23rd until September 22nd. Virgo represents observation, perception, contemplation, hard work, strategy and logical reasoning. Virgo rules daily life, routine, health, hygiene, skills and food.
Do you see how the Virgo season & self-awareness month goes hand in hand? The energy of the month calls us to explore areas of health and fitness. You will find many starting new fitness routines and many gyms are now starting to send out discounts for new members to join. You will notice a rise of restaurants promoting their 'healthier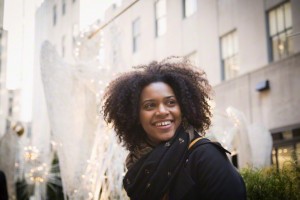 option' menu this month as well as a multitude of health fairs in various cities. Society pays attention to the skies and definitely makes use of the energies that shift us in different directions.
Exterior self aside, what exactly is self-awareness? For myself, it's recognizing one's thoughts, beliefs, talents, motives/desires, strengths/weaknesses and habits. "Self" is the operative word. I don't feel there is a particular book or process one can go through to learn everything they need to about themselves. Self-awareness occurs through a variety of ways. Today we are going to explore 3 avenues to increasing your self-awareness this month.
Self-Review. Think of self-reviews like you would a job performance evaluation. The manager or person doing the evaluation sets your personal relationship aside and reviews you objectively. You must use the same process when evaluating yourself. Act as though you are a friend, or a great aunt to yourself. In what areas have you seen growth? What areas do you need more development? What advice do you have to offer? What changes do you want to see? What achievements have been made? What needs to be rewarded? What do you expect over the next 3, 6, 9 and 12 months? When will the next review happen?
Journal. I recommend that everyone starts a journal, however, I do love to write so I understand for many it's not realistic and for some, it's not an enjoyable task. For those of you who don't mind putting pen to paper, you will find journaling daily for 5 minutes helps you see your strengths and weaknesses more clearly. Journaling also offer inspiration as you are able to flip a few pages back to see yourself falling apart compared to a few pages forward where you mold yourself back together. Having things on paper helps you to see any reoccurring patterns in your life, challenges you attempt to ignore, people who have a negative impact on you and other areas where you may be excelling yet fail to acknowledge. You can start you journal by writing what you are grateful for each day, writing the lesson(s) you learned during the day or by asking soul questions
Explore "Why". For many asking questions that begin with 'why, what if and how' are extremely difficult. Perhaps you were shut down as a child for asking too many questions. Many times society shuts down our curious nature and imagination at a young age. We're taught in church that you can't question God and in school the questions you're allowed to ask must pertain to the lesson they decided to teach you. But how exactly can we grow without asking questions? How do we seek truth when we aren't first allowed to question what we currently know? This month is perfect for releasing your inner 2 year old. Question everything! Mostly yourself. As thoughts arrive, challenge yourself to state how you know. When you scream "that's my song", ask yourself why? When you crave a particular food, ask why before you give into the pleasure. Why? Why? Why? Have fun! It's not about anything being right or wrong. It's about the awareness of knowing where your thoughts, beliefs and feelings come from. Once you are aware of the "why" you can then decide if these things will benefit you in the direction you are going. If not, self-improvement is in order.
Blessed September! God speed.
Staff Writer; Dina Tuff
Connect with Mystic Philosopher & Inner Fitness Coach Dina Tuff @
The Magick Playhouse; http://dinatuff.blogspot.com/
Twitter; https://twitter.com/DinaTuff
Facebook; https://www.facebook.com/ClubMagick