Star Astros: Happy Birthday Beyonce.
(ThySistas.com) On this day, just 34 years ago, a bright eyed little girl by the name of Beyonce Knowles made way to the world. Born on Friday, September 4, 1981 making her a #5 life path, Beyonce is no doubt adventurous, restless, focused and multi-talented. This is the same young lady whose hair got caught in a fan during a live performance yet the show didn't stop and Mrs skipped no beats in  the process. The same young lady who released one of the best videos of 2014 made in a upscale hotel about rolling dice, not spilling that alcohol and spinning with your hands up – taking risks comes naturally to this Diva and she thrives off of each risk she takes.
With her Moon (habits, reactions) in the water sign of Scorpio, Beyonce definitely has a powerful presence which draws millions of fans worldwide in her direction, She is fearless to the extinct of introducing us to her alter-ego Sasha Fierce and she possesses the ability to keep a secret for years to come. The media gets no more insight from this woman than she dares to share. Every picture,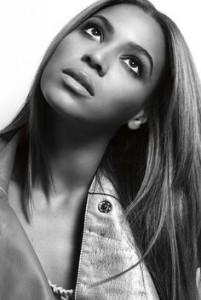 every quote, every detail is carefully analyzed prior to its release. More of an initiator than a reactor, Bey has the ability to draw loyal fans in while keeping haters at bay.
Fiery Mars (drive, sexuality) sits in Leo giving Queen Bey the magnetism to attract and maintain fans along with the drive to set a goal and see a dream through until completion. Leo craves to be seen, to be heard, to be experienced and to be remembered. Leo in Mars also gives its natives staying power to hold their positions for years without falling off or tiring out.
Bey has Mercury (communication) in Libra which weighs both sides and all possibilities before acting. This quality gives Beyonce the ability to be objective with fans and critics hence we rarely see or hear about her flipping out in response to something that was said about her. Consider her one who thinks before she speaks and once she says it, trust that it is what it is and that she meant it exactly as it was stated. Mercury in this position makes for an excellent Public Relations person, think about Bey's interviews. She's very clear and upfront beforehand concerning what she will and will not discuss. You won't catch her in the moment and ease the goods out of her, she's a natural at guarding her tongue and negotiating.
Today we celebrate Beyonce Knowles birthday, life and success thus far. She's sung, danced and acted her way into our hearts, only Bey will reveal what's to come. Wishing you many more birthday Bey!
Staff Writer; Dina Tuff
Connect with Mystic Philosopher & Inner Fitness Coach Dina Tuff @
The Magick Playhouse; http://dinatuff.blogspot.com/
Twitter; https://twitter.com/DinaTuff
Facebook; https://www.facebook.com/ClubMagick