Part 1: What Women Want.
(ThySistas.com) Not since the 1960's during the second-wave of the Women's Liberation Movement have we been so completely engrossed in the issues still facing women today.  If you believe the issues of  sexuality, family, the workplace, reproductive rights are a thing of the past, well, think again.  I recently read a piece in Huffington Post, Geena Davis On Seth MacFarlane: Actress Says Awards Show Was Disrespectful   where the actress Geena Davis was quoted strongly condoning the disrespect the host of the Academy Awards, Seth MacFarlane displayed towards women during the show. 
Huffington Post reported that during a ceremony in Sacramento the actress told members of the California Assembly, "It's a shame that that triumph was enveloped in an awards ceremony containing disrespect for women…but it helps illustrate how tone-deaf we can still be regarding the status of women."   And Davis is not alone in her criticism for the lack of respect women are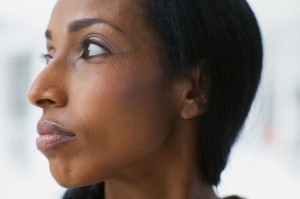 shown in the media or anywhere else, for that matter. 
Another interesting piece I read recently Yes, From Paul Robeson to Dwayne Lil Wayne Carter, Jr. – Black Men thyblackman.com,written by Dr. Wilmer J. Leon III for thyblackman.com had this to say,  "This is a current example of how far we as a community have strayed from standards of conduct and decency. Anything goes for the sake of a dollar, a record sale, a fleeting moment of fame. Ignorant rappers can demean our history and demean our women. They can use our history to demean our women and claim "it was done from a good place, good art…"
Naturally, being a self proclaimed "empowered woman" I had to chide in.  It is hard to believe, even disturbing that we are still debating, arguing, and defending something as basic as respect for women.  Surely we have earned it. Studies show that more women are graduating from colleges, running households and board rooms .
In fact, Yahoo has a woman CEO.  Walmart appointed its first African American woman CEO, and Oprah Winfrey has her own production company. Also, last year Huffington Post reported on Fortune 500 List Boasts More Female CEOs Than Ever Before , as it announced the Fortune 500 top female chief executives which included, Archer Daniels Midland CEO Patricia Woertz, Pepsico CEO Indra Nooyi, Kraft Foods CEO Irene Rosenfeld, Xerox CEO Ursula Burns and Avon CEO Sherilyn McCoy. 
And that's not all, we've had two women Secretary of States: Hilary Clinton and Condoleezza Rice.  In short, we are not short of powerful women.  Yet, in this 21st century women  still earns seventy cent on the dollar compare to men, and we are still debating the issue of respect (?).  Is this the new age of women suffrage and inequality?  
Lastly, just recently both parties, Democrats and Republicans were locked in heated debate regarding the renewal of the Violence Against Women Act. House Renews Violence Against Women Measure New York Times.   A law which assists victims of domestic and sexual violence.   It seems even our elected officials have also let us down in regards to women's issues.   Some might even remember in the last Presidential run the issue of  reproductive rights, specifically the case Roe v. Wade –  was one of the issues the candidates debated and was covered by the media almost on a daily basis.  
It is a disgrace that in this day in age when we telling our little girls  they can grow up to be the next President of the United States, that we are still defending rights we fought for some forty plus years ago. It is no wonder that some are still stagnate in their views regarding women's issues.  
Staff Writer; Kency Desmangles
One can also connect with this sister via Facebook; K. Desmangles.