The previous generation was that of women who did it all! They worked out of the house, took care of the family and house, and still seemed to have time for their own friends and activities, enjoying every minute… or did they?
Do you know how much sick time and stress leave has occurred simply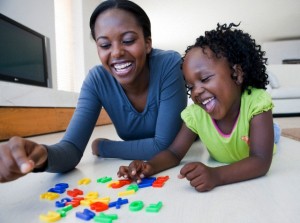 because we expect too much from ourselves? In the last decade or so the trend does seem to be changing, I don't know if Oprah was the first or not to say publicly that Mothers in particular need to learn how to say "No" and take time for themselves… and not feel guilty about it!!! that is the key, not feeling guilty about it.
I've asked different mothers and observed others as well. I have seen that the ones who go for dinner with friends once a month, or play volleyball weekly, or have some sort of activity they are involved in that is only for them, these mothers are the ones who seem much more relaxed. Hmmm, must be something to it! In conversation with these women, you find that the wash may not be folded yet, or the dishwasher hasn't ran yet, or that they have a housecleaning service come in once or twice a month! Basically, they are not stressing or feeling guilty that those little things are not done.
So here it is, once again, because we have all heard this. Don't sweat the small stuff! Learn to enjoy those times you have for yourself. Yes you are a mother, that does not mean that you are a slave to the kitchen, laundry room or to your job outside of the house if you have one. Take the time to enjoy your family, friends and life, don't worry about the rest. Enjoy being a mother.
Written By Marla Neufeld