Small Town Success: 6 Types of Business That Thrive in Small Towns.
(ThySistas.com) Small towns offer challenges in terms of business opportunities. Choose the right type of business, and it'll do well. Choose one that doesn't meet the needs of the residents, however, and it'll fail quickly. Small towns have limited clientele, and residents often resist change and react strongly to poor service. So, if you're hoping to start a business in a small town, it's essential to do plenty of research before launch day. 
To get you started, let's take a look at some of the most successful business niches in small towns. While every place is unique, it's hard to go wrong with the following business ideas:
Small Town Lawyer
Mention the word lawyer, and most people think of a power attorney in an expensive suit operating from a high-rise skyscraper in New York or some other big city. While many big-wig attorneys do fit this image, a small-town lawyer can be just as successful and respected by the community. 
For example, one Albury lawyer we know thrives by emphasizing the human side of the law, catering to the emotional and intellectual aspects of commercial law. It's this dedication to empowering their clients that makes them such a big success in their small community. 
Small Town Dining
Restaurants are always a sure bet in a small town as long as you give the residents something they want or don't already have. Rather than copying an existing diner or fine-dining establishment, do some research and create a dining experience they don't already have. Offer good food and a welcoming atmosphere that encourages repeat business and invites residents from surrounding communities to visit as well. Whether it's New York-style pizza or some other unique food experience, there's almost always room for another great restaurant in every small town.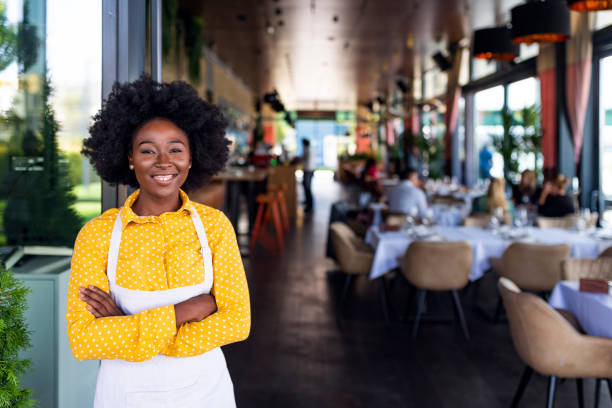 Bars and Coffee Shops
What beverages do people drink most often? If you said coffee and alcohol, you'd be correct. Bars and coffee shops give people a place to socialize while enjoying their favorite beverages. So, if you're looking for instant success in any small town, start one of these popular hot spots. Better yet, create a hybrid of the two to bring in patrons almost 24 hours a day. 
Liquor Store
State laws can be tricky, but if you want to open one of the most lucrative businesses in a small town, it pays to follow through. Opening a liquor store in a small town where the grocery stores aren't allowed to sell alcohol means yours would be the only liquor around. Unless you provide horrible customer service or have outrageous prices, you're sure to bring in a tidy profit. 
Auto Shop
Almost everyone owns at least one car, which means there's always a need for towing and auto repairs. If your small town is some distance from a bigger city, opening an automotive repair shop and offering towing services can put you in high demand. 
Pet Services
Pets can be a near-limitless source of income in small towns. From pet stores and grooming services to veterinary and boarding needs, there are many opportunities for earning a living catering to the furry side of your small town's population. Further, since the onset of the pandemic, more people than ever own pets, placing these businesses in high demand almost everywhere. 
If you're looking to start a business in a small town, do yourself a favor and find out what its residents need. By meeting their needs, your business stands a better chance of thriving in the long term.
Staff Writer; Carla Brown