Fashion Advice for a First Date.
(ThySistas.com) When it comes to first dates, there are a lot of questions that go through people's minds. What should I wear? What should I say? Where should we go? Will this be the person I'm going to marry? This is before even checking out the backpage alternatives websites that help us to find our date in the first place. Perhaps then we are worrying too much already about our date. After all, we still have to decide what to wear.
While none of those questions can be definitively answered, one thing you can control is your fashion choices. And believe it or not, what you wear on a first date can say a lot about who you are as a person.
So if you're looking for some fashion advice for your first date, read on! We'll give you some tips on what to wear and what to avoid so that you can make the best impression possible.
For Women
When it comes to the sense of fashion for dates, women have a lot of choices. But on a first date, you want to err on the side of caution and stick to more conservative looks. You don't want to wear anything too revealing or flashy, as it can come across as not what was meant or trying too hard.
Instead, stick to classic looks that are elegant and understated. A nice blouse or dress is always a good choice. If you're not sure what to wear, simply go for something that you feel comfortable in. That will help you to relax and allow your personality to come over.
As for shoes, avoid anything too high or uncomfortable. You want to be able to focus on your date, not on your aching feet! A nice pair of flats or low heels should do the trick.
And finally, don't forget to accessorize! A simple necklace or earrings can go a long way in adding a touch of class to your outfit.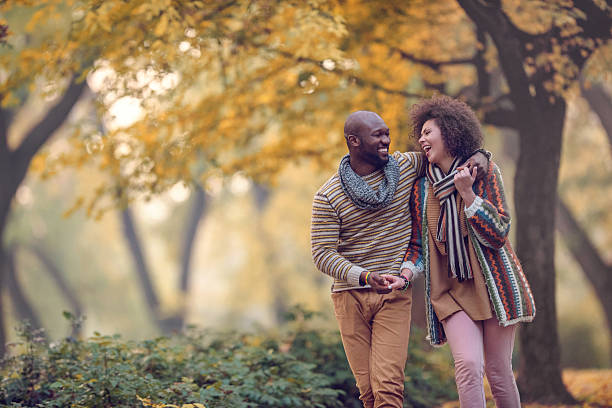 For Men
When it comes to first-date fashion, men have it relatively easy. A nice pair of jeans or a collared shirt is always a good choice. And if you're feeling a bit more adventurous, you can always add a blazer to the mix.
As for shoes, avoid anything too casual like sneakers or flip-flops. Instead, go for a nice pair of loafers or dress shoes. And make sure they're well-polished!
Think about wearing a nice watch, but it does not have to be a luxury or designer brand. Not unless you can match the finances in other areas. It could prove to be rather misleading, otherwise.
Different Colors
Taking the color of dresses as an example, it is important to think carefully about the color and what that might say about a person.
Here are some thoughts:
Red: A red dress or top can be a great choice for a first date, as it sends the message that you're sexy and confident.
Black: Wearing black the first time you meet someone can give the impression that you're mysterious and intriguing.
White: A white dress or blouse, on the other hand, can make you look fresh and clean, which is ideal for first dates.
Green: A green dress or top can communicate that you're fun and energetic. Perhaps a lover of the Earth and think that environmental matters are important.
Blue: A blue dress or shirt can suggest that you're reliable and trustworthy. Everyone wants that in a person.
Different Styles
Assuming you're going on a first date with someone you don't know very well, it's always best to be cautious and go for a more formal style or look. That means avoiding anything too casual.
And that's all there is to it! Just remember to keep it simple and classic and you'll be sure to make a good impression on your first date.
Staff Writer; Paula Carter