Safe And Sound – 6 Tips To Help You Protect Your Baby's Health.
(ThySistas.com) If you're due to have your baby during COVID times, you are probably even more anxious than the average new mom about keeping your little one safe and healthy. To help ease your mind, we've put together six simple tips to protect your baby's health.
Keep Everything Clean and Sterile
Did you know that a baby's immune system doesn't mature until around two to three months? Eventually, a bit of dirt and bacteria are vital for their immune system. However, it is essential to protect your little one as best you can in these first months. Some great tips include using a baby bottle sterilizer, watching closely for fever, and asking any visitors to wash their hands thoroughly before coming into contact with your baby.
Minimize Contact with Others until First Vaccinations
Whooping cough is life-threatening for babies under six months old, so all newborns should receive pertussis or whooping cough vaccine at two months of age. Until they have received this first vaccination, it is an excellent idea to minimize their contact with others or ask your family members to ensure they are vaccinated before meeting bubs. Doctors also recommend that pregnant mothers get a flu vaccine to help protect the baby and the mother.
Keep Them Away from Small Parts
Choking is one of the most common risks for young babies and small children alike. Since infants and toddlers explore new objects by putting them in their mouths, you need to closely monitor them to prevent them from inadvertently swallowing something they shouldn't. As well as packing away any small objects out of reach, make sure you cut their food into small pieces and keep an eye on them while they are eating.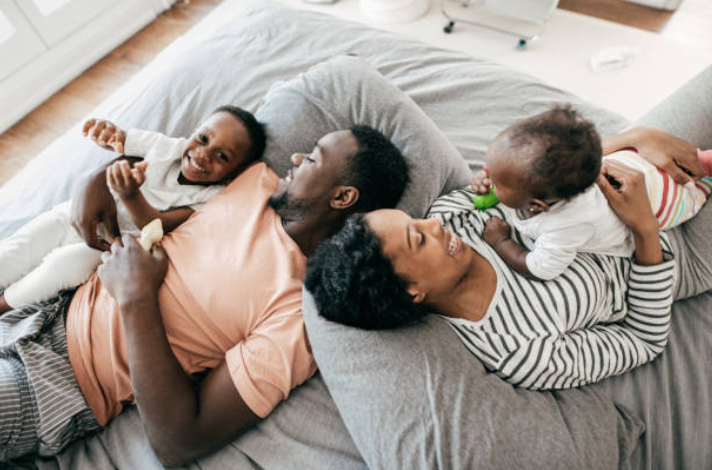 Never Leave Your Baby Unattended in the Bath
Tempted to race to the linen cupboard to grab the towel you forgot while bubs is in the bath? After all, they can't move about, so how much trouble can they get themselves into? The answer is a lot. Children and babies can and have drowned in just inches of water. This means you shouldn't even turn away to briefly check your phone.
Monitor your Pets
If you have a treasured dog or a cat that was your first "baby" and are introducing a newborn into the mix, you must be extremely cautious. Even gentle long-term pets who have never displayed any aggression or threatening behavior can react in unexpected ways when a small, noisy, attention-seeking human is brought into their reality.
Don't Cover the Pram with a Wrap on Hot Days
Lastly, make sure that you don't cover up your baby's pram on hot days when you take them for a walk. Many moms and dads have done this with the best intentions, wanting to keep their tiny newborn out of the hot sun. However, the cover traps the heat, meaning your child could end up dangerously hot. For the same reason that you should never leave a child or dog in a car, you must resist the urge to cover up the pram.
Keeping your little one safe and healthy is a huge responsibility, so don't take it lightly. You may hear people say things like "oh, babies bounce," but in fact, there are a wide variety of hazards from which you need to protect them. After a little while, the above steps will become second nature, but in the first few sleep-deprived months, it is good to be extra mindful of their wellbeing and environment.
Staff Writer; Sherry Brown