It's Ok to Be Alone for The Holidays.
(ThySistas.com) 'Tis the season to be jolly
But how can I be when I have nobody?
My answer: Who's says you can't be jolly alone?
First, let me state that I enjoy the holidays around friends and family. I love the food. I love the random bursts of laughter with my cousins.  I enjoy seeing how many people my mother thinks I remember babysitting me.  However, we are in a pandemic. While we love our family, there is a virus that can make sure we have a permanent holiday alone in a hospital.
Greetings cards, media outlets, and extroverts will have you believing that you HAVE to be with someone for the holidays. Otherwise, your holidays will be depressing and sorrowful.  However, it is ok to be alone because you can take time to rejuvenate yourself, prepare your awesomeness, and save "time" money.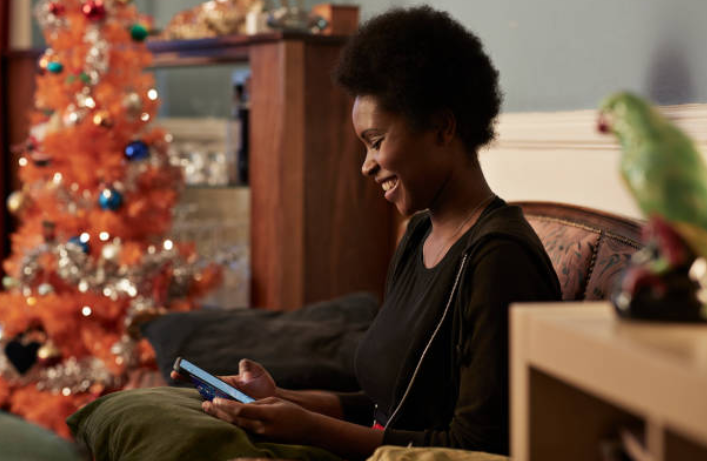 It is amazing how many times I hear myself say that I do not have time to practice self-care.  The holidays are a perfect time for you to rejuvenate yourself so you can go into the new year refreshed and ready to be productive.  Use that time to develop a self-care routine.  Adjust or change your maintenance routine. Get some sleep.  Read books. Watch low budget movies on Amazon Video.  The idea is for you to put yourself in a place where you reconstruct what works for you so you can do what needs to be done when you do not want to.
I know Beyoncé has many of you believing you can "Wake up like this".  Uh…no.  Productiveness. Beauty. Efficiency. They all take work, and you need time to prepare awesomeness.  The holidays can give you that time to plan, think, and act.  You can develop routines. You can create lists. You can do all these things while still interacting with family and friends, but you get to choose when and how that happens. That time alone does not have to be lonely. It can be productive.
Yes, spending time alone can help you save time and money, but what is "time money"? It comes from an idea a lot of business people use in order to invest in themselves while building their business.  They take time to do what they love, so they can continue to do what is needed.  I have a friend who was once told to stop playing and coaching basketball so they can work full time and become a successful computer analyst.  My friend thought about it. Then, she realized: the reason she does her job as a computer analyst so well is because of the fact she takes time to do what she loves.  Basketball has helped her to develop the skills and values that make her the successful analyst she is. To do one without the other does not work in her mind.  Where does your extra time money go?  You can use your time alone during the holidays to figure that out without the opinions or perspectives of others.
"What Do the Lonely Do at Christmas?" is my favorite Christmas song.  I know the song was intended to be depressing, but I find it to be thought provoking. It makes me realize that Lonely and Alone are not the same words.  Do not let this society trick you into believing that taking time for yourself is a set up to loneliness. It is not.  I am not saying that we do not need to be around people. Instead, I am suggesting to take time for you during a time when you do not have to use personal days and risk losing pay.
Staff Writer; J. W. Bella
May also follow this talented sister online over at; JWB Writes.