Steps to Getting a NonProfit Started.
(ThySistas.com) Starting something like a nonprofit organization can be a great way to give back to your community and to help those that really need it. The thing is, though, it is really important to plan carefully and understand all of the things that are involved in the process of getting a nonprofit off the ground. Being able to grow and sustain a nonprofit could take you a long time and effort, and you certainly need some determination to make it succeed. But doing so can be so rewarding and really help you to make a difference in your community. So with all of that in mind, here is some guidance on how you can form a nonprofit organization. It may differ from where you are in the world, but they are good steps to get you started.
Conduct Needs Analysis
In order to make sure that you have enough room for what you are doing and there is space for your nonprofit, then you need to find out if there are organizations, nonprofit or not, who is already doing what they are doing in your community. It is going to be tougher to get things going if there is someone doing the same thing, unless you're able to take it to a different angle. So look out for what you need to do, in order to analyze the need for where you are.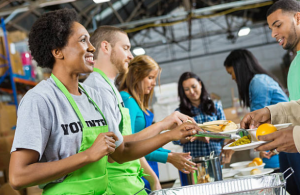 Is a nonprofit right?
If you want to start a nonprofit organization so that you're able to get grants so that you can get a wage, then you should quit while you're ahead and find yourself a different options. Realistically, new nonprofits tend to not even be eligible to get grants. So you need to think about what you are doing and if a nonprofit is going to be the best choice for you.
Write a business plan
Just like a for-profit business, having a business plan is going to be the thing that can help a nonprofit plan out what it intends to do, and how it plans to do it all on a day to day basis. It can be used to outline the things that you want to do and how to do it. With your business plan you can also look to decide how you want to run things, and what you'll need to help you, such as looking for tech support for non-profit organizations, as well as the people that you want to be involved with. A plan really is imperative for success as you'll know what you want to do.
Draft a Mission Statement
If you have decided that a nonprofit is going to be for you, then one of the first things you need to do is to think about developing your mission statement. It is the thing that will communicate your nonprofit's purpose, who it serves, and how it will help. Every decision that you make for the organization will be what you can do to support and improve what you do and align with your mission statement.
Staff Writer; Natasha Hall