Work and Play.
(ThySistas.com) Lift your head up from your computer and go play.  As adults, we've outgrown the toys that once bought us so much joy in life and traded those toys in for the hustle and bustles that our jobs or careers demand.  What would happen if you played more (or even sometimes), your life will be full of laughter and joy?  You can play with an actual toy for ten minutes out of your day, no judgement here, travel the world and play in a big blue ocean or sand or play a recreational sport on the weekends that will help you relax your mind.
Although playing as an adult may look different than when you were a kid, it still gives you the same feelings of happiness.  Every now and then I play by watching animated movies that Disney or Pixar created, just to ensure that I can laugh at something in life.  Those movies that I watch are very entertaining and always have a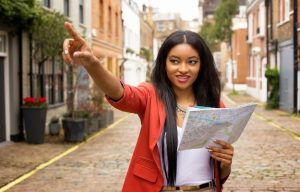 positive message in them that needs to be reminded to me or which gives me a new perspective in life.  At other times, I'll actually play with a child while they're playing with a toy.  This brings instant gratification to me unlike any social media platform.  I encourage you to take 10 minutes out of your day, week or month and just play with something.
Go see the world, it's waiting on you to come play in it.  Go to places that most people don't think to travel to and go play in the beaches and sands of that destination.  Or you can play with the natives of that city or country (just don't be overbearing or disrespectful towards their beliefs or values).  So many working people feel that their work schedule won't allow them to travel or they feel guilty about travel.  You've worked hard and you deserve to use the time given to you to go play in what the Creator has created for us to enjoy.
If watching an animated cartoon or playing with a toy sounds too farfetched for you, then consider activating those muscles and play a recreational sport on the weekends.  According to the encyclopedia, "Recreational sports are those activities where the primary purpose of the activity is participation, with the related goals of improved physical fitness, fun, and social involvement often prominent. Recreational sports are usually perceived as being less stressful, both physically and mentally, on the participants. There are lower expectations regarding both performance and commitment to the sport in the recreational sphere. In theory, there is a clear demarcation between purely recreational pursuits and competitive sports, where emphasis will be centered on the achievement of success and the attainment of physical skills through rigorous training."  Recreational sports include but are not limited to: running, cycling, yoga, flag football and soccer.  You compete enough at work during the week, schedule some recreational time and go play with other like-minded people.
There is so much more to life than just working to earn a living.  You are not fully living if you are not enjoying the fruits of your labor.  No matter what your job title is, you deserve a few moments to play and not be distracted by work related issues.  Put your phone or laptop away if need be and go out and play.  Everything will indeed survive without you believe it or not.
Staff Writer; Felicia T. Simpson
One may also connect with this sister online over at; FTSimpson.com.