Give Back With Your Business This Year.
(ThySistas.com) In the US alone last year, approximately $5 billion was raised for charity through workplace giving schemes. These schemes ensure that individuals can support the charities that they want by donating small amounts of their paycheck. In doing so, the dollars build up and before long there is a fair level of donations. In some cases, the business will determine what charity will be supported each year. In others, the individual employee can choose to donate where they want.
While this is an effective way of supporting a charity in your business, it's just one of the possibilities. There are plenty of other options and you can even consider setting up your own charity. Or, you can think about encouraging customers to donate through platforms that you build into your business model.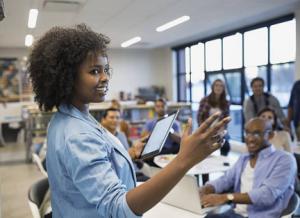 Regardless of which choice you make, there are numerous benefits of providing support to charity through your company.
Paying It Forward
By donating to charity, you will be giving something back and this is particularly important for companies that have seen great success on the market. Customers don't just want you to do this, they expect you to do it. They believe that you have a duty to use at least some of your wealth and profits to help others.
You will find that you can even attract more customers through schemes like this. People want to find businesses that are paying it forward. Some may even take this into consideration before purchasing a product or using your service. This is particularly true for B2B clients who will be looking towards long term relationships with the businesses they work with.
Media Attention
It's not just about making the morally correct choice. Instead, you need to make sure that you are thinking about the business opportunity. By supporting a charity or even multiple charities you have a great chance of building a buzz around your business brand. It is likely that you could even attract media attention. This becomes more likely if you invest in an elaborate, creative or compelling campaign.
You might be handling a fundraiser for your business. If so, make sure that you are looking into different ways to raise the money that will grab attention. Engraved bricks are a fantastic example because this provides a visual representation of your charity work. It can even add to the curb appeal of your business property and you can see more when you research this type of campaign online.
What About?
Donating to a charity with your business can provide an incredibly valuable 'what about.' If you don't know, a 'what about' is essentially something you can turn attention towards if things go wrong in your business model. It's a useful tool for spinning news and press attention. For instance:
"While the company has suffered a massive data breach, it has donated hundreds of thousands of dollars to charities over the years and been a positive force in the community."
It's always great to be able to show that if your business slips up you have a history of being a positive influence within your industry.
We hope you see now why you should be committing to supporting a charity with your business this year.
Staff Writer; Sherry Williams