How To Safety-Proof Your Online Business.
(ThySistas.com) If you run an online business, then you may think that because it's online it automatically will be a lot less stressful and less expensive than running an offline one since you can basically just set it up from your computer and be on your way with running your business.
However, as much as it might be more simple and even inexpensive to set up an online business, it's certainly not without its challenges, and one of those is the reliance on technology. Not only is technology something that can seem like it has a mind of its own sometimes, but it's also highly vulnerable to things like hackers and viruses that can really cause havoc for online business owners and result in things like security failures and even loss of money, so if you do run an online business then it's important to know that safety is crucial, and in this post we're going to share with you just how to safety-proof your online business.
Use a good malware:
Malware is something that all computers should have installed on them – especially if you're going to be running an online business and dealing with things like people's personal and financial information.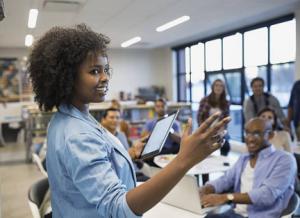 It's also a good way to keep your computer clean from things like viruses that could erase all your work and basically make your computer not able to work anymore, so if you're running an online business, then making sure you get a good malware installed and regularly let it check your machine for any viruses is a good idea.
Back up important files:
There's nothing worse than spending your time working on a document or creating something that took a lot of time and effort and then to have it disappear from your computer because it was lost due to a virus or because your computer simply decided to give up on you. A good way to protect yourself from this is by using cloud based services such as Google Drive where everything is automatically backed up in the cloud so that even if anything happens to your computer, those documents won't be lost. There are lots of alternatives out there to Google Drive if that's not the right one for you, so you can find more information on this website to see the different options available.
Have clear policies on your website:
Running an online business means that you're likely going to be dealing with people's money and their personal information, so in an age where everything is traceable online it's really important that you let people know they're protected when working with you, and the way you do this is through things like having a privacy policy on your website, a data protection policy and privacy policy, as well as anything else you need in order to ensure you're keeping yourself and your business within the law.
Upgrade your technology regularly:
If you're using older technology like hardware and software, then you need to make sure you're updating this regularly since this will enable your things like malware to offer you the best possible protection as they won't always work on older machines or software.
Staff Writer; Lisa Adams