Home Schooling Outside of Your Home.
(ThySistas.com) There are so many different reasons to homeschool your children. But one of the most appealing aspects of homeschooling for many parents is the flexibility that it allows. Sure, you do still have to stick to a curriculum to ensure that your little ones receive a full and all round education. But you have a lot more freedom when it comes to deciding how you teach your kids. While pupils in state run or private schools have to spend most of their educational hours sat behind a desk in a classroom, you can take your own children outside of these sterile and bland spaces and take them to a whole host of different places to help them really experience and understand the things that they are learning about – and you don't have to fill in a whole lot of health and safety risk assessments, paperwork, and consent sheets in order to be able to do it! So, where can you start? Here are a few ideas to create a unique, fun filled, educational experience for your children this year!
Your Own Backyard
Let's start small. Spring is fast approaching and the weather will soon be improving. So why not hold some of your lessons outdoors in your own backyard? Studies have found that there are various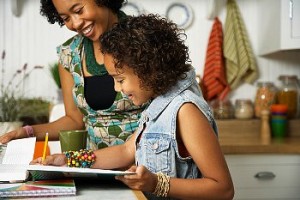 benefits that come hand in hand with learning outside. It fills students lungs with fresh air, encourages better behaviour, and can nurture creativity. If you are planning on holding some classes outdoors, make sure that the space is clear and comfortable. Call in Lawn Care, make sure that bushes and trees are well pruned, and that there isn't any debris lying around. Roll out a blanket in a spot where the sun is shining and bring your other equipment and lesson supplies out.
A Museum
Museums tend to have all sorts of artefacts, allowing your little ones to engage with actual pieces of history. Keep an eye out for touring exhibitions that relate to subjects you're teaching your children about. Seeing things from different time periods in real life can help to spark an interest in a particular time period. Who knows? They might decide that they want to be an archaeologist or historical researcher!
An Art Gallery
When we teach our little ones about art, we tend to show them pictures of classic pieces of art on a computer screen or tablet. We might even have a postcard printed out. But this doesn't compare to looking at the real deal. Taking your children to an art gallery can let them see the brush strokes and the texture of the pieces up close. They will also be able to look at sculptures and installations as they should be seen!
These are just a few different places that you can teach outside of your home when you are home schooling. They can really help to add an extra dimension to your child's learning experience. So, incorporate them into your syllabus as soon as possible!
Staff Writer; Annette Carter