Is It Time to Invest in a Company Vehicle?
(ThySistas.com) Running your own small scale business tends to come hand in hand with a whole host of benefits. Many small business owners complete their work from the comfort of their own home, cutting out the morning commute and simply heading downstairs to their home office or other workspace in the mornings. However, as your business begins to grow and expand, chances are that you're going to have to venture out a lot more in order to complete all of the work that needs to be done to keep your company afloat and in order to continue its progression. You may rent out a commercial property where you can oversee employees. You might attend trade shows and exhibitions to show what your company has to offer and to establish yourself as a reputable name in your field of specialism.
You might start to pair up with manufacturers or suppliers, shipping masses of products between one another. Regardless of what you're doing, chances are that having a company vehicle will help with your day to day routine. Here are just a few steps that you can take to get your business on the road!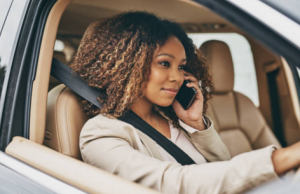 Deciding on a Vehicle
The first step that you need to take when investing in a company vehicle is to decide what type of vehicle will best suit your needs and requirements. If you simply want a car that can get you to and from the office and business meetings, you might want to consider aesthetic. This will help you to portray a particular image of yourself and your company to others. If you need to transport large quantities of stock from one place to another, a van might be better. It's generally best to purchase a brand new vehicle for your business. Consider which accessories you may want for the new vehicle. BeastAuto has some good suggestions on their website worth checking out.
Not only could the costs of running this potentially be deducted from your business' expenses at the end of the fiscal year, but it is likely to come hand in hand with a warranty should any problems develop with it. If you have a smaller budget, you might want to opt for a second hand vehicle. Just make sure to conduct proper checks and a test drive before handing over any money.
Complying with the Law
All road users have to comply with a host of legal requirements. First, you need to ensure that you or anyone else who intends to drive the company vehicle is sufficiently qualified. There are different drivers licences for different sized vehicles. Further training is also recommended – this can help to reduce your chances of having an incident on the roads. If you do experience an incident, make sure to reach out to a lawyer like Aitken Aitken Cohn. You should also ensure that all drivers are insured on the vehicle before they take to public roads in it.
Branding Your Vehicle
Once you have settled on a vehicle, you might want to consider branding it. This will serve as a form of free advertising each time you drive past potential customers or park where potential customers can see your car.
If you've decided that it's time to invest in a company vehicle, the above information should help to get your brand on the road in next to no time!
Staff Writer; Paula Wright