Keeping Your Elderly Parents Health.
(ThySistas.com) As old age sets in on your parents, so does the potential for more and more illnesses to take hold of them. There's nothing unnatural about this, and there's nothing stopping this from being the case, either, as the immune system does worsen with time, but there is a way to fight these ailments. As your parents might reach a stage in their life where health becomes more of a concern, the task of fighting to keep them healthy could fall on you. To see how you should go about performing this all-important job, check out the advice below.
Make their home safer
Staying healthy is not just about avoiding illnesses, it's also about remaining physically well. To ensure that this is the case for your parents during the times that you leave them to their own devices,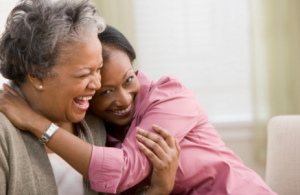 you should be doing all you can to make their home a safer place for them to live in. In their bathroom, especially, because of how slippery it can get and because of how strenuous the activity of cleaning can be, you need to be investing in and then installing appliances that are going to help your parents to remain safe at all times while they're in there. Transfer benches provide an easier way to get into and out of the shower and are the first appliance that you should be seeking to install. Others aside the tub transfer bench include a tub bench and a sliding shower chair, as they will give your parents extra stability while they clean.
Ensure that they have regular checkups
Whether it's because they don't want to or because they can't get around as freely as they used to, your elderly parents are likely to give up attending important medical checkups at some point in their old age. This is where you can step in, and it'll be down to you to ensure that they never miss anything, and are, in fact, having regular checkups to make sure that they are kept abreast of their current state of health. This could mean booking them regular checkups with their doctor, this could mean encouraging routine screening for serious illness, or this could mean actually driving them to their examinations and meetings — whatever you have to do to get your parent regularly checked by a medical professional, just do it.
Get them moving
To help your parents retain a good cardiovascular system and to stop them from piling on the pounds as they age, you should resolve to keep them moving as much as they can, for as long as they can. To do this, you could simply take them out with you regularly, even if it is just to the shops. Or, you could sign them up for aerobic fitness classes, such as those that take place in a swimming pool, as this will keep them active without pushing them too far.
Your parents looked after you when you were a child, and when they reach old age, it's time for you to repay the favor. These handy tips can help you provide the best care.
Staff Writer; Carla Brown