4 Unforgettable activities you can only find in Utah.
(ThySistas.com) Planning to cross Utah off your bucket list? If you have wanted for so long to take a vacation, a trip, or just pass by this beautiful state, then you are up for the challenge of finding time to experience them all. Because Utah has so much to offer our senses, it may take a while – not just one trip – to visit and experience this state. Therefore, it is a must for us to come prepared. You may have been able to secure your flight ticket, but your accommodation is still in the grey. No worries, because Utah offers a wide variety of options to choose just to give you a pleasurable stay.
Feeling adventurous? Opt to camp out and appreciate Utah's great outdoors. Feel like you want to relax and get pampered? Opt to find a relaxing hotel, or if you want to try out Utah cabin rentals, there are a lot of places to choose from.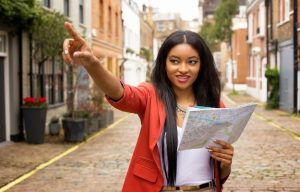 And for your convenience, we have listed out at least four of the gazillion activities each first-time traveller must experience in Utah.
Ski in the "Greatest Snow on Earth"
This slogan of Utah first appeared on car license plates back in the year 1985. Many people who have visited Utah will agree that nobody can beat Utah's snow for skiing. The dry climate leaves behind fluffy, fine, and powdery snow; perfect for any winter outing. Utah also claims to have two of the best ski resorts including Park City and Brian Head. Several of these resorts even offer free skiing for kids. In addition to skiing, families and travellers fancy exploring the mountain trails in the winter with either snowshoes or backcountry skis. Anyway, you can just find a snow-covered hill and slide down it on your sledge.
More than six feet of snows falls each April on the average. To know the best time to ski in Utah, just remember the magic date "January 13" where locals ski in the Spring. It is based on historical data and known within the community as the golden winter day. In other words, January 13 usually has the highest chance of receiving snowfall compared to another winter day. Also, the reason why your skis seem to flow through powder is that the snow density is 8.5 per cent. Lastly, one of the snowiest places in the world can be found in Utah's Cottonwood Canyons, averaging to more than 550 inches of snow each year.
Adventure in Moab
Ahhh, the great outdoors! They serve as your playland in Moab. Exhilaration and excited depends on your level of thrill. Start out easy by climbing through some of the easy trails at Arches or Canyonlands National Parks. Get your adrenaline pumping with some whitewater rafting or off-road excursions – depending on your taste. Want more of the thrills? Try the Slickrock Bike Trail or take your family and friends to experience canyoneering. But if you're the type of person who is not into adventure, the red rocks and splendid scenery may reveal a wild side just waiting for you to explore.
Often tagged by writers and bloggers as the "Adventure Capital of the World," Moab, Utah keeps on getting discovered and invented over and over again. A long time ago, it was first settled by Mormon pioneers, cattle breeders and farmers who saw the Colorado River as an advantage but thought about the usefulness of planting crops in sand and sandstone. After the first settlement was the mining boom where a product of World War II commodity called Uranium was mined here. And today, what draws people to Moab, starts with the institution of two mighty National Parks, the invention of mountain bikes and Jeeps to explore the landscapes in between. The last reason may take quite a while to appreciate and conserve this state's masterpieces.
Soak Up the Sun on Lake Powell
The uncommon set-up and far reaches of Lake Powell call in more than three million visitors annually. Combined with the hot and dry weather, then you instantly got a perfect destination for water sports. The glittering blue waters of Lake Powell are brilliantly framed by amazing towering rock formations and soaring red cliffs which surround the area for as far as your eyes can see. Marvel at the beauty of the hanging gardens, the golden cliffs, and narrow slot canyons as you splash in the water and play on the lake. Most of the time, Lake Powell is enjoyed via a houseboat trip. It is easy to spot for a secluded cove for your family to enjoy on the lake's more than 3,000 kilometres of shoreline. Besides water recreational activities, Glen Canyon National Recreation Area provides hiking, camping, and photo ops for those who would like to stay dry. But if you want to complete the visit Lake Powell, take both water and hiking activities and journey to the famous Rainbow Bridge.
There is truly nothing like this anywhere on Earth, which makes this lake a very unique wonder. Each year visitors total to millions and are mostly from outside the country flock to the area to enjoy the mesmerizing scenery and voluminous water activities that include boating, water skiing, scuba diving and fishing, among others.
Explore Southern Utah's National Parks
Attractive sceneries and geographical marvels thrive throughout Utah's national parks.  Each of Utah's national parks is known throughout the world because each park is different from the others.  Zion National Park attracts visitors with its stone monoliths and narrow slot canyons. Enjoy the brutal summer heat by hiking the popular Narrows. Bryce Canyon National Park is well-known for its brilliant colours and hoodoo spires – rock formations that look like spikes.
Hike into the canyon to experience the towering canyon walls, then hike high above it for unbelievable sights. It may be a little bit out of the way, but since you are in Utah already, you may not want to skip Capitol Reef National Park. The sandstone sculptures and the water pocket fold are unearthly. Kids and kids at heart will also fancy picking fruit from the park's orchards, which serve as the Mormons' agrarian heritage.
Staff Writer; Keke Jones