Ladies, It's Time to Level Up!
(ThySistas.com) Ladies, it's time to level up!  We're in the second half of the year.  No matter what stage you are in, in your life, the universe is saying, loud and clear to "Level Up!"  R&B singer, Ciara recently released a song entitled, Level Up, which is a catchy tune with words of encouragement and revelations once you implement the steps you need, to level up, and please know that the comeback will be a greater experience for you and everyone connected to you.  More and more women are becoming entrepreneur's, CEO's of small and mainstream industries and it is only right that we all take notes and get in alignment with ourselves and level up.
As with anything else that we as women try to do, to enhance ourselves, there's always some type of barriers, frustrating moments or internet trolls that try to steer us from our course of advancing to higher levels in our lives.    Speaking on internet trolls, recently on social media, Slim Thug a Houston native and rapper, had a mouthful of negative comments to say in regards to Ciara's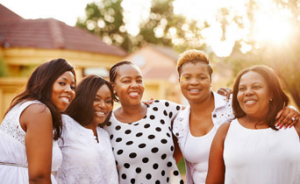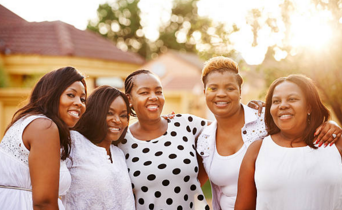 song Level Up and how her personal life with her husband Russell Wilson, leveled up only because he was rich.   Basically saying that Wilson, NFL player, was rich and upgraded her and that's how she was able to be on the level that she is currently soaring on.  He reminded everyone that she was engaged to Future previously, a well-known rapper and that Wilson is a "corny" man compared to Future.
Instead of going through another door of opportunity to make himself relevant again, Slim Thug chose to enter the doors of tearing down a successful woman in her own right, a black woman at that, image, instead of remaining in the several seats that was available to him, before he opened his mouth.  This isn't something that we want to turn into a men vs women thing, rather we could use these negative comments from the rapper and make this a daily reminder to ourselves:  always increase ways to enhance living your best lives.
As women, we will often settle in relationships, careers and other situations that are meaningless, just because it's comfortable to us and fear grabs hold of us and we don't want to climb that success ladder alone so we stay complacent in our current levels of mediocrity.  Leveling up simply means to take with you the lessons you learned from past mistakes and failures and turn those lessons into becoming a better you.
If you're an entrepreneur for example, that has been in your industry a good while and something is burning inside of you to do something new and different that will enhance your business.  Your intuition is telling you……It's time to level up!  Your consumers will support you because they believe in your services or products so don't let fear control your thoughts and keep you and your business, mediocre.  Or what about if you're eating habits are unhealthy?  Level up and eat smaller portions, invest in a personal trainer or sign up for a gym membership and get your workout on.   Again, no matter what you are doing or where you are in life, you can apply this mantra and Level Up.
Staff Writer; Felicia T. Simpson
One may also connect with this sister online over at; FTSimpson.com.