How To Manage Your Business Effectively.
(ThySistas.com) Managing a business, whether old or new, small-scale or large-scale, is tough. Without proper management, human resources, finance, and ideas, it may be difficult to begin the business, let alone make it stay afloat. Here are some things to keep in mind to help manage your business effectively and ensure it thrives even against the constantly changing business landscape.
Have a written plan
Where do you plan to see your business in a year's time? Or in five years? This by no means mean that you mustn't be flexible and rigidly stick to your business plan despite changes in circumstance, but it is always good to plan and envision where you want your business to stand in a few years. Have a clear objective of what you wish to achieve, any milestones you wish to accomplish. In an ever-changing business environment, it is a good idea to be flexible and open to change, but it is also ideal to not forget why you started your business in the first place.
Use reliable payment acceptance solutions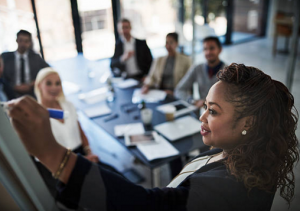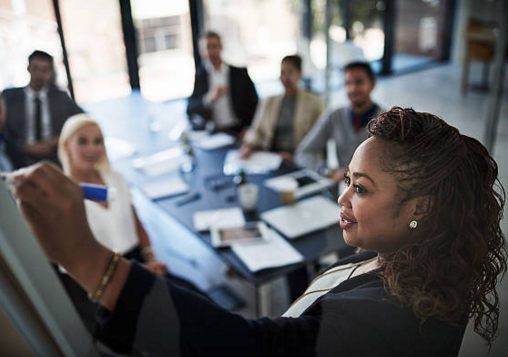 Worried about how you're going to manage the money coming in and out of your business? Find out ways on how to best manage your finances effectively, and there are many different ways. One of the easiest and increasingly popular ways for customers to pay is through EMV card readers that help safeguard information and keep records of every transaction – perhaps even think about accepting contactless payments to attract a younger demographic and for ease of payment.
Build an online presence
One of the best ways to attract customers and clients is through word of mouth, and in the twenty-first century, this means social media. Most customers will have a mobile phone or tablet, and with these devices, they will have all the information they need to decide whether they should choose this service or another. Even if your business is not digitally-focused, it is still best to take some time to perfect that website and ensure it is mobile-optimized. If anything, anyone who happens to drop by the website will have access to your business's contact details, and you wouldn't want them to be hit with an "error" message!
Effective communication is key
This goes for both customers and employees. Make sure to set aside time to see your employee's progress, listen to any grievances and worries they might have and any ideas they may wish to pursue in the business. Have ways to exchange and receive feedback to ensure a constant flow of ideas and improvements within the business. This also creates a sense of trust and belonging in the employee and may lead to better results for the company.
Get to know your customers
Customers are one of the most important parts of your business. By keeping customers satisfied, your business will thrive and etch itself as an important member of your industry.
One of the ways to increase customer satisfaction is by setting up a system to allow customers to leave feedback and comments. Not only will positive reviews reflect well on your business, but the negative criticisms are just as important in pinpointing exactly where your business may need improvement.
Keep communication open between your business and the customers. This can be through things such as weekly newsletters detailing any upcoming events, discounts, and offers. Alternatively, offer loyal customers membership advantages or benefits for remaining a regular customer throughout your years in business.
Through these elements, you can help your business build a loyal customer base and may even attract new ones as a result.
Likewise, ensure your business has a way of receiving customer feedback and have plans in place to act upon improvements as a result. By listening to your customers, not only will you increase the business's reliability producing long-lasting customer relations and ensuring the company is adapting to customer needs.
Keep your employees happy
Just as customers are important, so are your employees. They are your companions in your entrepreneurial journey and offer vast knowledge and resources that you may not even consider.
By keeping your employees satisfied, you may see a positive impact on productivity and results. Likewise, employee loyalty may prove essential for the long-running of your business.
This can be through training sessions, workshops, and documents detailing certain aspects of the business and how best to manage them.
With these few things in mind, your business has laid the foundations for building a strong customer base and employees to thrive and grow in the years to come.
Staff Writer; Lisa Baker