Putting Together The Background Business.
(ThySistas.com) Whether you're starting an eBay store or an accountancy firm, running a business always comes with some background work. It doesn't matter if you're big, small, or somewhere in between; there will always be something behind the scenes. For a lot of startups, this added and unexpected pressure can be very hard to deal with. To help you out with it, this post will be exploring some of the common areas new businesses will struggle with, giving you the chance to simply get to work.
Website: Trying to run a business in the modern world with a website is a near impossible task. People don't use high streets like the used to, and this can make it hard for little companies to get their voices heard. To help you with this, WordPress development has become very cheap over the last few years, with professionals being very easy to find. It will be worth doing some research when you first choose someone for this role. Reviews can be found across the web, and this makes it nice and easy to figure out who will be best for your site.
Computing: Like a website, most modern companies will also struggle to run without some computing power and software to enable them to work. Making this part of your job much easier, services like Office 365 and G Suite have become very popular over the last few years. These systems are very cheap, and can handle almost all of your digital jobs. Of course, along with this, you may also need to look into leasing some computers from a company like Dell to save money buying them.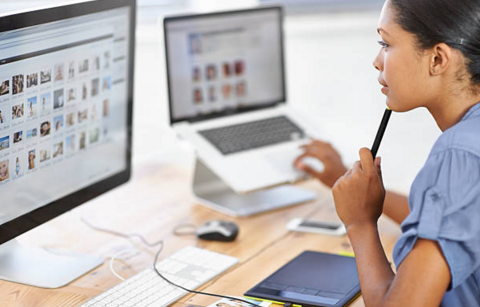 Social Media/Marketing: It will be hard to get your company known and out into the world without the right kind of outreach and engagement. To achieve this, most modern businesses will use a mixture of social media and traditional online marketing. Like the other work in this post, it's best to leave this work to someone else, as it can be very complicated when you don't have much experience with it. Influencer marketing is a good combination of these two fields, and is quickly becoming the best way to get your name out. Let's say you manufacture and sell a line of dog proof cat feeders, it only makes sense to speak to a pet influencer who can reach an enormous amount of passionate pet parents instantly. 
Company Formation: Despite the importance of this step, performing a proper formation is something far too many people leave until the last minute. Having a registered company can save a lot of time, effort, and hassle, giving you the chance to free yourself from financial liability over your business. Completing your company formation online has never been easier. With the help of a professional agent, this work should be handled within a couple of days, and you won't have to lift a finger in the process.
Accounting: Keeping a solid idea of your financial situation as a business is very important, too. A lot of people make the mistake of ignoring accounting as they first start up, choosing to resolve taxation issues closer to the time that it is due. You have a couple of choices when it comes to handling this work. If you have enough time, using a service like Freshbooks is easy enough for most people to handle for a small company, and you could do the work yourself. Alternatively, for those short on time, professional accounting services can often be found at great rates when your company is still small.
Legal Support: Finally, as the last area to consider, it's time to think about the legal support you get during your time as a company. Making a mistake in this area when you're first starting will almost always result in trouble later down the line, and it isn't worth it to save a little bit of money. Instead, at the very least, you should have your processes, contracts, and other parts of your company audited by a professional before you work with any clients. While this may seem like a lot of work, it could save you huge amounts of money in the future, drastically lowering your chances of facing litigation in the future.
Hopefully, with all of this in mind, it will be a lot easier to start working on the background of your business. A lot of people leave this sort of work until they are ready to start their business, often making life very hard for a long time. Instead, it's much better to have it covered before you start. There are loads of people out there with the skills and knowledge to help you, and it will be worth using their skills if you want to succeed. You can use influencer marketing to grow your audience by and reach a new customer base like tapping into a millennial community like Snapchat to make more money.
Staff Writer; Latasha Ford