Five Essential Skills for Female Entrepreneurs.
(ThySistas.com) Whether you are running an online business of an office, you will need to be the leader others respect and value. Owning your own company doesn't make you a manager or leader; your specific skills and abilities do. In today's competitive business work, entrepreneurs need to focus on future education and skills training, to find new ways of growing their business. Below you will find a few skills you cannot live without as a female entrepreneur.
1. IT Skills
You will need to be able to complete simple tasks when you are stuck, or you will be dependent on your workforce. If you have to wait for your accountant to give you a report in the end of the month, and cannot review your statements online, it might be time to invest in your education. There are several online IT courses available for free, and you can even learn how to manage and maintain business databases.
2. Data Analysis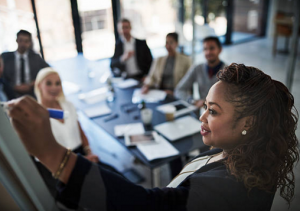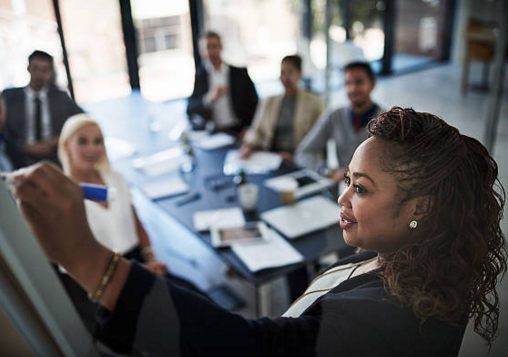 You will also need to learn how to retrieve and interpret data. From Facebook advertising performance to identifying your most profitable customers; data can help you take your business to the next level. Data analysis skills are not only valuable in the world of employment, but also if you own your own business. You can track employee performance and productivity, as well as expenses and revenues.
3. Marketing
Without fully understanding the strengths of your business and your target market, you will not be able to create a successful venture. You might want to get an MBA in marketing before you start your own business, or check out your further education finance options at Refinancestudent.loan to find out how you can save money on your monthly repayments and afford to further your education.
4. Communication
Being a leader is about communicating and sharing your vision with others who are following you. If you are not an advanced communicator and need to brush up your presentation skills, you should certainly be thinking about going back to college or taking a business course. Improving your written and one-on-one communication methods will help you secure more business and develop a positive relationship with your workers.
5. Lean and Continuous Improvements
If you are in business, you might have already heard about Lean production methods. Developed originally by Toyota, the model is being used by modern organizations to cut waste and improve productivity. Taking a basic or advanced Lean management course will enhance your leadership and help you create a strategy focusing on continuous improvements in your business.
It is often said that female entrepreneurs need to work twice as hard for success than male counterparts. You will have to give yourself the best chance by improving your management and communication skills, and taking extra courses to improve your own performance as a manager. Lead by example, and learn essential skills that will earn you respect and admiration in your company, while helping you taking your business to the next level for many years to come.
Staff Writer; Shelia Hall