A Budget Guide To Buying Equipment For Your Business.
(ThySistas.com) Need to buy equipment for your business? Whether its industrial machinery or office supplies, getting your business kitted out can be expensive. Here are just five ways to buy equipment on a tight budget.
Take out a loan
It's common to borrow money to cover the cost of expensive equipment, especially when starting up a business and buying equipment for the first time. You're best off taking out a specialist business loan or using a specialist business credit card as these forms of borrowing are likely to come with less interest. Many sites such as https://businesslineof.credit/ can help to compare these business loans and find you the best deal. You may also want to consider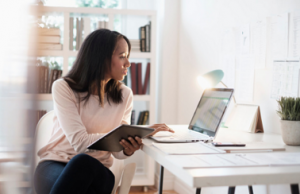 alternative methods of borrowing such as peer-to-peer lending sites. These offer a means of borrowing from multiple lenders online and may not require a good credit rating.
Lease equipment
Another option of making equipment more affordable is to lease it or hire it. This involves paying a monthly payment to rent the piece of equipment off another company. There are many equipment leasing companies out there such as https://www.oaklease.co.uk/ which can help supply you with top quality equipment. You may be liable for any repairs, whilst some companies may only make you pay for any damage directly caused by you.
Buy second-hand           
You can often save money by buying equipment second-hand. Many offices that are closing down will sell their equipment on sites like Gumtree. Whilst some used equipment may be too worn or outdated, there will be other used equipment online that's almost brand new. Some machinery may come with a service history, which can be useful for working out how reliable that equipment is. Make sure that photos are provided when buying second-hand equipment online.
Hunt for promotions
The January Sales and Black Friday are great periods to go hunting for discounts on the likes of computers and office furniture. That said, you'll find plenty of promotions on office equipment and machinery throughout the year. You can browse through the sale catalog of online furniture stores to find the best deals. Coupon sites are great places to peruse through. Here you'll find vouchers giving you discounts on many types of work equipment. It can also be worth visiting business-oriented trade fairs where there may be stalls offering limited deals on various equipment and services.
Read reviews
It's important to buy and lease equipment from reputable companies. You don't want to buy an unreliable machine that's prone to constantly problems, costing you more money in the long run. There are many sites that offer online reviews of sellers and leasing companies. You may not always have reviews to go by, in which case you should try to see the product in person before buying. When it comes to buying machinery on Gumtree, opt to pick it up yourself rather than having it delivered – this will allow you to test out the machine first and get a good idea of its condition.
Staff Writer; Susan Moore