Self-Employment Options for Natural Caregivers.
(ThySistas.com) It can be very difficult to find a job in the current economy. As such, there are more and more people turning to self-employment. Many people may think that this is just extremely easy and a path to free money, but this is actually not the case. In order to be successfully self-employed, you need to pick a field in which you have natural inclinations and skills. Being self-employed in several ways actually requires more discipline and hard work than having an official employer. You need to constantly be finding work for yourself and taking initiatives to do so. If you are interested in helping others and incorporating this into your job, there are many options where you can help others while being self-employed.
One option that you can choose if you would like to help other people would be massage therapy. Many people can benefit from a massage, as people are very commonly stressed, and they carry the stress physically in their bodies. A skilled massage therapist would be able to help a great deal in terms of getting to the point where they can be physically relaxed. However, you should keep in mind that not just anyone can start a massage therapy business and expect to be thriving instantly. You need to take the appropriate classes in order to learn all of the right techniques to do this, and then you need to be certified in order to officially become a massage therapist. With that, an ABMP Exam Coach is an online MBLEx test prep program designed to help massage and bodywork students prepare one for the MBLEx licensing exam.
Lastly, a massage therapist will need the right equipment, like a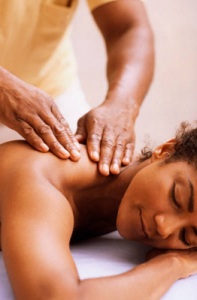 massage therapy table, towels, lotions, etc. Once you have done all of this and have proven that you are capable of doing the job, then you can start your own business in this field and start to gain clients and build your reputation in the industry.
There are other options that you can look into as well if you are interested in a job where you can help people for a living. One of them is working as a personal trainer. As is the case with being a massage therapist, in order to become a personal trainer, you will need to have the appropriate qualifications. Most people will not want to go to a personal trainer who is not qualified because that will not be the best bargain for them.
You will need to know how to work with people of all body types in order to help them achieve their health and fitness goals, and this can actually take quite a bit of time to be able to accomplish. Once you have taken all of the appropriate courses and become certified as a physical trainer, you will be much more likely to be able to generate business.
Additionally, if you are interested in home care, you will need to look into what you need to do to be able to engage in caregiving of elderly family members or clients. There are many types of home care that can be done, whether the patient is elderly or actually has an illness and needs a certified and trained physical therapist.
Essentially, if you are interested in being self-employed in a career helping others, there are options. You just need to make sure that you do the appropriate research and find out how you can be qualified to take on that career and help those people in the process. Once you have gone through all of the hard work to be able to help people, you may find it to be very rewarding.
Staff Writer; Shelia Shaw