You've Been Injured – But Do You Have a Legal Case?
(ThySistas.com) Being injured can hinder you in so many ways. It affects you physically. It can take a heavy financial toll. The psychological effects can also be ugly.
When someone is injured, they often think of the pain and inconvenience first and foremost. But eventually, they may start to think about legal action. And this is definitely something you should be thinking about. But it can be difficult to assess whether or not you actually have a case. Have a read of this article and see if it helps you come to a conclusion.
Talking to an expert
Really, the best thing you can do is consult with an injury lawyer. If you're honest with them and have all the right information, then you will get the most accurate information from them. Consultations with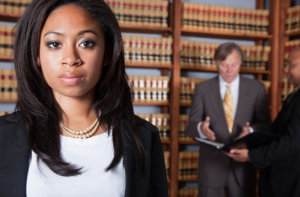 lawyers are usually free. Every case is unique. So even if you come to a conclusion via the following sections, you still ought to consider a consultation.
On-the-job injuries
Injuries can take place pretty much anywhere. But one of the most sensitive places in which it an occur is at your place of work. This is where things start to get very complex. After all, the injury could very well have been the fault of the business manager. They could be legally accountable if they didn't take all practical steps to prevent such an injury. But what could this do to your relationship with the company? Could you lose you job? Don't worry: you're not allowed to be fired because you took out such a claim against the company.
Negligence
Negligence is the most common cause of these sorts of injuries and claims. This is where the "accused" has failed in their duty somehow, which has unintentionally resulted in a serious accident. This makes up the vast majority of workplace injuries. But it also accounts for an alarming amount of road accidents. If someone got into an accident because they weren't paying attention to the road, then they were being negligent. Legal action could be taken against them.
Intentional misconduct
Intentional misconduct is often misunderstood. The injury that takes place as a result may not have been the aim of the accused. However, their misconduct wasn't an accident. It wasn't something they committed through forgetfulness or absentmindedness. For whatever reason, they didn't do their duty for a specific purpose. This resulted in an injury, which can result in an intentional misconduct claim brought against them. However, in most cases of intentional misconduct, the aim of the accused was to injure the defendant. You'll have the backing of other legal action to help your claim here.
Taking the psychological angle
So perhaps you weren't physically injured that badly. Maybe you walked away with nothing more than a mild ache. But what if you've been severely affected psychologically? In the past, this may have put you in a tricky situation. And it still isn't the easiest legal claim to make. But if the accident has resulted in provable mental distress, then you could have a claim. Personal injury cases also take psychological problems into account, so don't dismiss them if you suffer from them.
Staff Writer; April Williams