Growing Your Money: Where To Invest In Real Estate In 2016/2017.
(ThySistas.com) In a world filled with uncertainty, real estate remains one of the best investment opportunities. If you buy in the right places, you can protect your financial future and grow your money. Are you considering buying a new home, or adding a holiday home to your portfolio? Are you looking for an investment opportunity? Here are some hotly-tipped places to buy in 2016/2017.
City pads
If you're interested in buying a city pad, look no further than  London or Paris. Prices may be high, but rental yields are higher. There's a growing demand for rental properties in both cities, and the market is buoyant when it comes to selling. Aim for the boroughs of Mayfair, Kensington and Chelsea. Or research up and coming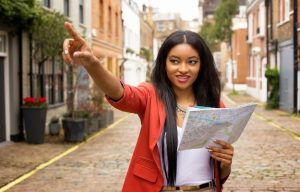 areas. Hammersmith, Fulham, and Hackney are emerging as eye-catching opportunities for investors. In Paris, buying in the Sixth Arrondissement is almost guaranteed to pay dividends in the long-term. If you're considering buying in Australia, harbor views are always a winner in Sydney.
Beach properties
Most of us dream of living by the sea at some point in our lives. If you're looking for premium beachfront real estate, it's wise to start with the big hitters. In the US, Malibu is a perennial high flier. In Europe, the French Riviera and the Spanish hotspot of Puerto Banus are the places to be. Italy's Amalfi Coast is also a crowd-pleaser.
Island retreats
Does your idea of heaven involve kicking off your shoes, feeling the sand between your toes and listening to the ocean waves? If so, an island retreat could be the perfect option. Jersey, a small but beautiful mass in the Channel Islands, is a stunning place to buy. You may have to wait a while for your ideal property to become available, but it will be worth it. If swaying palms and steel drums are more your thing, why not consider investing in the Caribbean? Many of the smaller islands boast growing real estate markets, and you can snap up your own slice of paradise. Why not search online for property for sale in Nevis or look into buying a bolthole in tranquil Tobago?
The next big thing
Serious investors are always on the lookout for the next big thing. If you're buying a holiday home, it's wise to have your finger on the pulse. Where are the tourists heading? Which locations have seen significant growth in the tourism industry? Where are the airlines opening new routes? Where are the major hotel chains investing? The Eastern European cities of Tallinn, Riga, and Ljubljana have all enjoyed a surge in popularity in the last twelve months.
Investing in real estate is one of the best ways to boost your bank balance in the long-term. If you're looking for the chance to make money in property, take these tips on board. Carry out extensive research before you make a shortlist. Visit potential properties and liaise with agents. Look out for up and coming areas or stick with sought-after locations.
Staff Writer; Latasha Payne