Could Your Boss Be Taking Advantage Of You?
(ThySistas.com) No one likes the feeling that they're being taken advantage of, especially when they're already in a subordinate position. It can be especially bad when you're in the workplace. It's not exactly practical to tell your boss where to go as soon as you realise they're being unfair! Obviously, your boss is your boss, and it's in their job description to be a little hard at times. However, there are some bosses that overstep the mark! Here are some of the signs that your boss may be taking advantage of you.
The first signal to look out for is that you're expected to work extended hours consistently. Many of us are hourly employees, and every now and then we're asked to work over our usual shifts,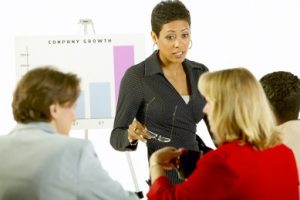 especially if the company's fairly small. However, if you're being expected to work overtime consistently, and you're not being compensated for those hours, your boss may be taking advantage of you. It's one thing to need the help when your department's working on some big, important project. However, if your boss feels like they can push work on you whenever they want, then you're certainly not in the best position. Soon enough, you're going to hit a point where you'll have to tell your boss that this isn't fair, or start looking for work elsewhere. You can read more at http://www.welfareatwork.co.uk/ .
Another big sign that your boss may be taking advantage of you is that your employee benefits package is close to non-existent. All workplaces, in this country and across the developed world, are required to supply their employees with certain benefits. These include retirement schemes, paid holiday, sick pay and health plans like these: http://www.healthassured.org/ . If you know you're getting a poor benefits package when compared to people who do a similar job, this could be a sign to get out fast. Okay, these benefits cost the company money, and your boss isn't exactly obliged to give you anything more than what the law states. However, no extra incentives is often the sign of a company culture that doesn't care for its workforce. Having a low benefits package isn't quite the HR crime of the century, but look around. It may be the tip of a very ugly iceberg!
The final sign to look for is that your work isn't obviously appreciated. Understandably, some bosses are much faster to dish out praise than others. However, if all your hard work is consistently taken as a given, while many of your co-workers are showered with compliments and thanks, it could be a way of your boss taking advantage of you. Unless you've only noticed this recently, it's probably nothing to do with your performance. If you weren't doing well enough at work, you wouldn't have your job right now. Like many people, you might have taken your job for the paycheque. However, that doesn't make it right for your boss to never show appreciation, or reserve themselves strictly for criticism. If you're grinding yourself down and never getting so much as a thanks, then reconsider your position.
Staff Writer; Jennifer Owen