A Guide to Choosing the Right Legal Firm to Help You.
(ThySistas.com) There can be a lot of reasons why you would need to have to choose an attorney. Some things could be large scale; some things could be small scale. Even things like moving home or getting married could include the use of an attorney. So as you might use one several times in your life, it is a good idea to choose a good one! As they will spend some time with you, and you will be spending money on them, you want to choose a person that is perfect for you. But how do you know what you should look for in an attorney? How do you choose who you will use? If you are looking for a little bit of guidance on how to choose one, then read on.
Personal Recommendations
One of the best things that you can do is to ask around. Speak to family and friends to see if they have any recommendations. You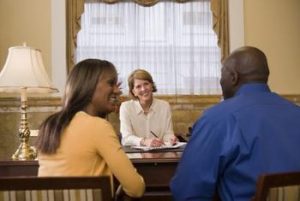 might know a few people that have been in a similar situation to yourself. So ask around and see what they have to offer and suggest. The chances of speaking to a group of people that have experienced a similar legal problem will lead to some good leads. It is important to do some of your own research afterwards too, though. You don't want to choose an attorney solely on someone else's recommendation. It can certainly point you in the right direction, though.
Look Locally
It is easier to deal with a law firm if they are close in proximity to you. So you could start with looking at local firms and companies. You could have a look online for some firms near to you and make some appointments. Then you can go to meet with the legal team at the firm and discuss your situation. It gives you a feel for what the team are about. You will see if they are people that you could get along with. Most of all, you need to see their track record and how they have got on with similar legal situations in the past.
Speak to Support Groups
If you are looking for a divorce attorney, it might be a good idea to speak to a women's refuge group, for example. If you were looking for help with a harassment case at college, then speaking to a student group might be a good idea. They can share tips and advice and help you with. They might not be able to recommend an actual attorney or firm, but they will help you to know what to look for.
Online Reviews
Reviews are a great way to see who might be the best form to help you. There might be forums or groups that you can look at. So take the time to read through and thoroughly check what the reports have to say.
Good luck in your search. It is important to take the time to choose the best help for you, whatever situation you are in.
Staff Writer; Tasha Fields