Why You Should Be Worrying About Your Credit.
(ThySistas.com) A lot of advice relating to finances will talk about your credit. It might all sound like doom and gloom, but it's not scare-mongering. A bad credit can have huge repercussions on your life. Similarly, good credit can benefit you in a multitude of ways. If you've ever wondered what the real impact of your credit score and history is, then keep reading. We're going to look at some possible scenarios.
Errors
One of the immediate reasons people who have never checked their credit should is to make sure that it's all legit. Credit scores measure past interactions with creditors and debtors to track your past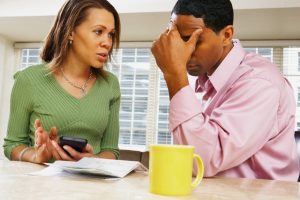 reliability. However, even if you've been perfectly behaved, they can show some reports that shouldn't be there. Loans that were paid off on time or debts that don't exist. Without checking your report, you'll never know how to dispute them.
Loans
One of the aspects your credit has direct contribution to is the loans you can get. At best case scenario, bad credit might make your interest a bit worse than it might otherwise be. On the worst case side of things, it can completely exclude you from some of the financing options you might want to take. Even some purchase deals you might want to make.
Employment
If you've ever wondered 'who can pull my credit', you've likely already thought of banks and future creditors. You might not have thought of your future boss, however. Indeed, when looking for a job, prospective employers are entirely entitled to see what your credit history is. If your history paints a picture of someone who's unreliable with money, it's not likely to leave the best of impressions.
Your home
Similarly, landlords are just as privileged to make that check. The key rule of being a successful landlord is by making sure your tenants are able to reliably pay you to live in your space. Even if you want to own a home, rather than rent one, bad credit can make it difficult. Mortgages are one of those loans that are going to be affected by the state of your credit. Conversely, having great credit will make landlords and mortgage providers happy to deal with you.
Insurance
We all want to make sure that our assets, as well as our health, are protected financially in the case of one problem or another. However, it should be no surprise by now that insurance is just another aspect of life influenced by your credit. Depending on where you live, poor credit can drastically increase the cost of your premiums on auto insurance, for example.
Debt collectors
If you're in a position where your credit is suffering badly, then you might also be in a position for debt collectors to come after you. Not only are they a terrible industry to deal with, they also have access to your credit report. Specifically, to find out your address and often scout out other opportunities to make money from collecting that debt. Dealing with debt collectors is never easy or pleasant, so it's best to avoid that situation by looking after your credit.
Staff Writer; Nicole Greene