4 Ways to Step Out of Your Past Nightmares.
(ThySistas.com) Everyone living has experiences they wish never happened, we have all experienced the feeling of regret. We often refer to our life lessons as mistakes and we view them as failure(s), rather than seeing the opportunity to learn from them without feelings of hostility and anger.
As long as we continue to grow up on planet earth we are going to experience occassional disappointment with the outcome of our decisions. Everything isn't to make us happy, rich and famous. Somthings are for us to learn consistency, resilence and confidence.
Reflecting back on my life journey thus far, I must admit I've learned most from my discomforts, being in between the rock and a hard place but through it all I've learned a few ways to ensure I'm moving forward in life, rather than moving backwards or allowing myself to get stuck in circumstances.
1. Connect with Spirit/Source/God Daily, Regardless of circumstances and events. If you're going to pray during bad times, pray during good times as well. If you are going to meditate when clarity is needed, meditate when the vision is clear. At times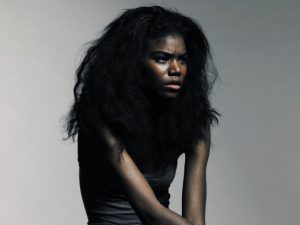 we attempt to use Spirit/God in the same manner as we use people, coming around only when we need something and feeling rejected when we are unable to get our way. Loyalty is as important when we are in a relationship with Spirit just as much as when we are in a relationship with a man or woman.
2. Know Your Magick. Be clear of what your abilities and talents consist of, know what you naturally do best so that you can make use of your gifts. When we are able to tap into our natural abilities, we open a flood gate of possibilities that are better suited for the life we desire to live. Not to mention when you love what you do and it comes naturally, its no longer "work".
3. Move Forward, Look Back Only for Knowledge. Do not allow yourself to live in the past, you have already made the choices that needed to be made at that time using the knowledge that was available. We get caught up thinking about the better times from the past as well as the bitter times. We allow so much time to pass in our present day to day life reflecting backwards on things that can not be changed. We miss the opportunity to make more beneficial choices in the now simply because we will release what we know is no longer needed in our journey. When you reflect backwards, allow it to be for knowledge just as one will research history to effect change in the future.
4. Play! Herein lies all your fitness and physical goals. It is through excitement and enthuasiasm to enjoy ourselves that we release negative thoughts, emotions, feelings and experiences i.e. excess weight/waste from the body. It is my belief that excess weight is feelings and beliefs that no longer suit us yet we refuse to release. We hold on to the thought that things that damaged and harmed us will mysteriously reappear as something of benefit. We hold on to the ramments of things and people that have moved on to better experiences, thoughts and feelings. We are hostile with ourselves reinforcing the phrase "I will never forget.…" to further traumatize ourselves and lifestyle.
We are blessed with the ability to choose how we will respond to life circumstances and events. Make the choice to seek happiness, healing and pleasure whenever the opportunity presents itself.
Staff Writer; Dina Tuff
Connect with Mystic Philosopher & Inner Fitness Coach Dina Tuff @
The Magick Playhouse; http://dinatuff.blogspot.com/
Twitter; https://twitter.com/DinaTuff
Facebook; https://www.facebook.com/ClubMagick