Have You Fallen in Love with Yourself?
(ThySistas.com) I've found the journey of self-love to be one that is continues throughout the life process. I find myself constantly learning new things about myself daily, finding more reasons to accept, embrace ad love myself completely. 
There are numerous articles, books, videos, lectures, workshops as well as movies themed around loving self. This necessary journey within is becoming so commercial that we limit our process to finding a romantic partner, losing weight, getting a better job or attracting something outside of ourselves. I saw a commercial earlier this week boasting that their product will make you fall in love with yourself. The journey within has become one that we delve into in hopes of gaining something other than a deeper connection to self.
As black women, we have a variety of outside influences telling us who we must be in order to be worthy of receiving love. We rush out to purchase any book a man releases in order to find out what men want or how we should behave to attract one. We attempt to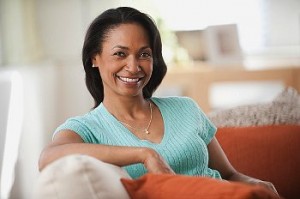 transform ourselves into what we think others want yet we crave to be loved for who we are. We desire real friendship yet we are unable to accept ourselves. We want to be respected in the workplace yet we walk around with a head full of degrading thoughts about ourselves. We claim to strive for greatness yet work so hard to blend in with others.
There are definitely levels to this journey. Perhaps you walked upon the path wanting to nourish yourself with better food, wanting to embrace your natural hair or even wanting to improve your health and that is perfectly fine, but whats the next phase of this self-love journey?
Have You Fallen in Love with yourself?
Have you positioned yourself to be the one who loves you unlike any other? 
Do you accept you exactly as and where you are yet remain consistent in working towards to your self-improvement?
Is it you that you run to for support, for hope and for inspiration?
Have you come to a place of self-understanding in your life?
Does fulfilling your goals, dreams and soul mission rank highest on your list?
As we develop our relationship with self, we naturally strengthen our relationship with God/Source/Spirit, our family, friends and loved ones. It is through working with ourselves that we learn to love, to trust and to fulfill our commitments. It is the journey into ourselves that opens us up to truly experience life completely.
"Until you do right by me, everything you think about is going to crumble". We often use this infamous quote from the Color Purple against others, however its most effective when we stand in front of the mirror, look ourselves in the eyes and remember that until we love, embrace and accept self, everything we think about: relationships, career, parenting, purpose, healing, change and finances, will crumble before our eyes.
Until we commit to ourselves fully and for a lifetime, we will coninue to attract others into our experience who lie, cheat, steal, hurt and mislead us. Until you set the standards in your relationship with self, you will attract others who fail to see your worth. We teach others how to treat us by the way we treat ourselves!
Be sure to listen to this the full conversation covering this topic on Magick 175 The Fix at http://www.blogtalkradio.com/175thefix