Self-Improvement Month: On the Path to New Beginnings.
(ThySistas.com) Happy New Moon in Virgo! New moons are a time of new beginnings! It's similar to the start of a new year making it an ideal time to set intentions for goals you desire to achieve within the next 28-30 days. New moon intentions are met with the energies of the zodiac sign it's stationed in adding more benefits and intensity for your goals.
Virgo is the sign of the self-improvement, health consciousness and meaningful service. Virgo rules the 6th in astrology, our house of health and service. This house also deals with our ability to cope with adversity, personal growth, daily routines and one's ability to be of service to self and others. Virgo's motto is "I ANALYZE, therefore I AM".
With that being said I must also mention that September is self-awareness month and it's no doubt that awareness of one's actions, beliefs, thoughts and feelings naturally brings with it self-improvement.
This is a time of healthy selfishness. Many times we get so caught up in the day to day illusion of what has to be done that we lose sight of our purpose and mission in life. We refuse to slow down long enough to ask the necessary questions to propel us forward in life.
·         Where do you desire to go in life?
·         How do you desire to live?
·         Whom do you desire to spend your time with?
·         What adds to your happiness?
Health consciousness is in the air! Now is the time to study your health habits to determine if you are living a lifestyle that can continue another 20+ years. Doctors shouldn't tell us about ourselves, we should walk into the doctor's office with insight to assist them in helping us.
·         What is your health status?
·         Are your habits improving your quality of life?
·         Are you eating to live?
·         Is thy food, thy medicine?
·         How do you feel?
Self-awareness is recognizing one's thoughts, beliefs, talents, motives/desires, strengths/weaknesses and habits. When we bring awareness to the conscious mind without judgment and guilt, we are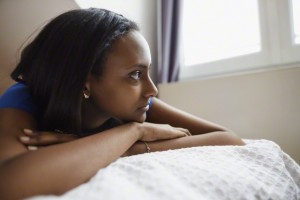 able to make the necessary improvements to ensure we are creating a life worth living.
Take a few minutes to sit down and answer the questions listed above. I strongly suggest putting pen to paper so that you are able to 'see' yourself objectively and also so that you have something to compare in 3, 6 or 9 months. After you have completed your self-review, make a list of up to 15 things you are willing to do over the next 30 days to improve your life. Perhaps its exercising 10 minutes a day, eating fresh veggies/fruit with every meal, ending negative conversations, not smoking in the house or meditating every day.
Whatever it may be that you need at this time in your life, write it down! Write down what you are going to do and be sure to include the "why". Knowing what you're doing and what you intend to gain from it adds staying power to your goal.
The worst thing we can do is set a goal to begin at a later date. Whatever the goals may be the time to start is NOW!
Staff Writer; Dina Tuff
Connect with Mystic Philosopher & Inner Fitness Coach Dina Tuff @
The Magick Playhouse; http://dinatuff.blogspot.com/
Twitter; https://twitter.com/DinaTuff
Facebook; https://www.facebook.com/ClubMagick